During Ruff Quarantine, Dog Adoptions Increase
Adopting a new dog is a huge commitment that many families normally do not have time for in their busy schedules, but that all changed when quarantine hit in March, and everyone had nothing but time.
Families were stuck at home, searching for new ways to occupy their free time. Most deep cleaned their homes, started long-forgotten projects, or picked up new hobbies, but others cured their boredom with a new dog. Dogs made the long quarantine a bit more bearable and comforted many through the peak of the pandemic.
New dogs transformed the lives of many Prep families. They became a source of entertainment and fun that helped Prep students cope with the lack of social interaction. They get excited when you walk through the door and always keep you busy. Dogs are big bundles of love and happiness, making them wonderful companions and great study buddies.
Similar to a newborn baby, new dogs must be well cared for and trained. They need to be fed, cleaned, walked, and taught different tricks, which takes lots of patience. For the new dogs this quarantine, the most learned tricks included sit, stay, lay down, jump, roll over, and shake. Megan Le '22 said that her German Shepherd, Charlie, even knows how to speak on command! Much of this training comes from the use of yummy treats and colorful chew toys.
Although dogs are fun and playful, challenges are expected to arise. Daniela Castillo '22 and her family adopted a black lab named Finn, who "loves stuffed animals, but destroys them after about a week".
Castillo and her family needed a way for Finn to release his energy without ripping up a toy per week, so they started to take him on long walks every day. Dogs give owners a reason to take a break from the computer screen and get some fresh air.
Every dog is unique in their own way, maybe in their personalities, such as speaking to you or ripping apart their toys, or perhaps, it's in their special coat colors and patterns. Their distinct physical markings are also what makes a dog special and sets them apart from other dogs. Neven Marinkovic '22 said that his dog, Jasper, is "all dark chocolate colored except one large white spot on his chest".
They not only lift spirits on tough days, but they also become "a new family member, who is always there for everyone and just fun to be around" Reed Johnson '22.
Our sacred relationships with dogs are such a big part of who we are because they offer us never-ending companionship and loyalty. Even through this incredibly RUFF  quarantine, our dogs keep us optimistic and fill our hearts with love.
About the Writer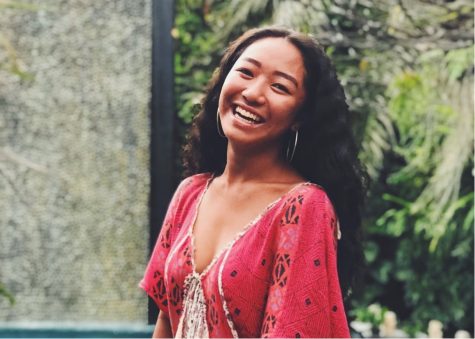 Emi Nakata, Staff Writer
Hello! My name is Emi Nakata. I am a junior at Seattle Prep, and this is my first year on The Panther Staff! I am a captain for the PULSE Dance Team and...