Students Bring Activism to Social Media
As the world around us has shut down, many have turned to social media to connect with friends and family while in isolation. However, a cute dog picture or someone's mirror selfie will not be the only thing you find when opening an app like Instagram. A quick scroll through the "stories" feature will reveal numerous shared posts – bite-sized pieces of information or PSA's pertaining to social justice. This "Hashtag Activism", a term coined by media networks to describe internet activism, has had a massive spike in popularity since May.
While it may seem like social media activism is a relatively new movement, users have been sharing information on these platforms since their creation. Senior Eva Schwartz tries to use her social media platforms for good: "On my Instagram, I mainly share content related to police brutality, abortion/reproductive rights, politician based content, climate change, opportunities for people to do hands-on advocacy, and content relating to eradicating period poverty (usually reposted or posted from @wearetheredsea). If I see something on the news or while I'm on social media, and I have strong beliefs in it, I will usually share it and try to encourage more people to be educated."
Schwartz and many other Prep students have been sharing content that follows a similar theme: calls to end injustice and bring equality to our world. Out of 145 students, 72% had shared a post related to social justice or activism. However, sharing a post is just the first step in becoming an activist. When asked how social media has shaped our generation's perspective on activism, Schwartz responded, "Spreading content via an Instagram story is a great way to educate your community, but I feel like if you don't do concrete action in the real world, the activism is performative and ingenuine."
Performative activism, a recently popularized term, refers to activism that is not done out of good faith but for the increase of one's social status.
The primary focus of social media activism is to educate and encourage others to take action. A poll of Prep students revealed that 70% felt more educated on injustices in the world through social media activism. Unfortunately, with a surge of information being shared at rapid rates comes a surge of misinformation. Some Instagram accounts have been set up posting graphics urging users to share to "donate money" to whatever crisis is trending. The post spreads like wildfire, all under the guise of the account donating money to an honorable cause. In the end, after the account has gained thousands of likes and follows, it is revealed that no money was donated at all. Performative, as activists would describe it. In regards to social media activism, Schwartz believes that "…if you want to actually do something, it's important that you do genuine research."
Activism has always been largely led by the youth, so a transition to a more modern platform made sense. As new conflicts arise each passing day, activism will not be going away any time soon. When remaining vigilant about fact-checking and applying knowledge to real life scenarios, social media activism can be a powerful agent of change.
About the Writer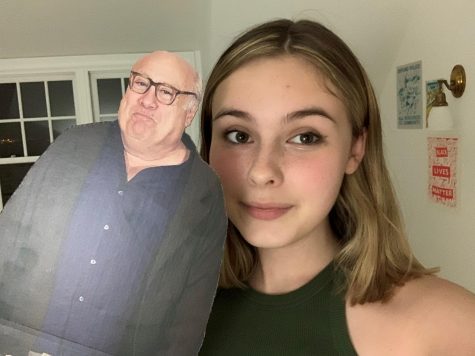 Jane Hurley, Staff Writer
Jane Hurley is a Sophomore at Seattle Prep and is excited for her first year on the Panther Staff. When she's not running cross country or playing chess,...