Prep CORE Students Collaborate with Jesuits West on Racial Justice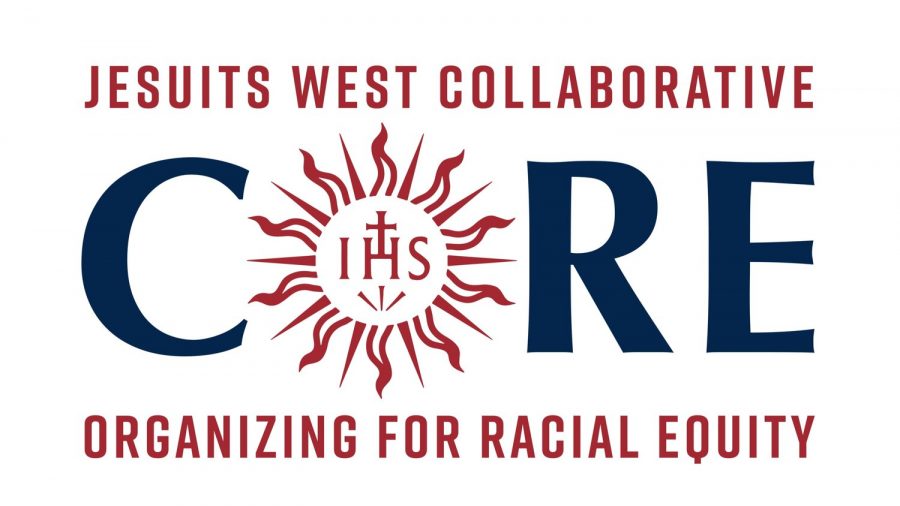 In September 2019, Prep's Magis Christian Service Program Director Ms. Ford, as well as the Jesuits West high school service directors, principals, presidents, and other members of Jesuits West institutions collaborated on the Faith Doing Justice Discernment Series (FDJDS). This program was an experiment in community organizing across the province, in which provincial Fr. Scott Santarosa hired Annie Fox (Provincial Assistant of Social Ministry Organizing) to lead an effort to bring together all the ministries of Jesuits West to discern where they were called to be a more public voice for justice.
Over the course of 6 monthly meetings, all Jesuits West ministries learned about community organizing and how faith calls them to be active in public life. These meetings also allowed for communal discernment about where they are called to be an active presence for justice at this time.
As a delegate, Ford was tasked with gathering and leading a group of Prep students to participate in the FDJDS. Since January, Prep student representatives Monica Kramer '21, Gustavo Romero '21, Lauren Royce '21, and Ailbhe Killalea '22, along with representatives from over 70 Jesuit institutions of the Jesuits West province, have gathered monthly for prayer, discussions, and discernment on how to effectively organize for justice in this region.
"I think I just wanted to be part of it partially because I admire Ms. Ford and I wanted to do something with her, but I also wanted to do something with students who had the same mindset as us about wanting to do something in our community," said junior Ailbhe Killalea on why she decided to participate in the program.
"Getting student's voice heard was really important to me," said Monica Kramer '21 on why she joined.
Senior Lauren Royce added, "The Jesuits are focused on social justice issues, which I find really appealing, as it was one of the reasons I decided to go to Prep. And, being the president of FIG for half of the year at the time, I felt like I needed to join to educate myself more to lead a club about gender equality," said Lauren Royce '21.
In the final meeting of the Faith Doing Justice discernment series, members decided to focus on racial equity work as a province in the wake of George Floyd and the movements that followed. As a result, Jesuits West Collaborative Organizing for Racial Equity, or CORE was born in June.
"CORE is an effort by some members of FDJDS looking to provide people with access to sources and information about racial issues in our society," said Gustavo Romero '21.  "It helps them to better understand how they can make a difference through community organizing, discussion, and learning."
Student's jobs within the program are to "get student involvement to make sure our peers understand there are these opportunities out there to participate in something bigger than themselves," said Royce. "We're also there to listen to what other people have to say and become more educated."
These five Prep student representatives look to take on more leadership roles within CORE as it further develops.
Thus far, Ford, other adult leaders, and students have collaborated on a toolkit on CORE's website: https://www.jesuitswestcore.org/. It includes resources for institutions, personal resources, such as working on one's own relationship to race and how one interacts with others, theological/spiritual resources, and also organizing resources.
Ford said the toolkit is the thing that distinguishes CORE from other work that Prep has done on anti-racism before, or that maybe students are more familiar with at Seattle Prep— the idea of public action and organizing. "It's what we can do to be not just a voice for racial justice in our Seattle community, but really doing action steps to move towards a more equitable society," said Ford.
In addition to the toolkit, justice leaders from across Jesuit ministries hosted a CORE Zoom launch event on September 9th, 2020. The Prep community was invited to attend.
In organizing the event, "We (student representatives) talked to Ms. Ford as a collective group and gave her feedback saying that we need a space where students can get together and talk about these things," said Royce. "Sometimes when you're talking to adults about it, you don't get listened to as much, or they talk about things that you don't know enough about to input things in. We did the call as a way to get more students involved and create a space where they can talk about what's going on right now."
Attendees prayed with provincial Fr. Scott Santarosa, heard what is happening around the province, and shared and learned about the plans in Seattle to act for racial equity and vote this fall.
Working with CORE, "I learned a lot about an adult's perspective on the things that we're talking about, because a lot of times, especially at Prep, we can discuss these issues in Theology or Collegio or just with our friends, but it was really new for me to hear what they have to say," said Killalea '22. "Going into it, I kind of had a stereotype of what perspective adults might have on certain issues, and that totally got broken down. Each person had a different perspective, and often they were super open to hearing what we had to say rather than trying to get their own point across. CORE would bring to light such good things to talk about for such a wide group of people… it's such an interesting thing to be a part of," she added.
Currently, CORE collaborates with Prep Diversity Director Deino Scott and the Diversity, Equity, and Inclusion Office at Prep to drive this work forward.
For students who are looking to get involved with Jesuits West on racial justice, "The first step is to come to that first meeting Friday, October 2nd from 10:50-11:30 am. I'll be sending a communication via email, but Global Justice Coalition/CORE will also take over the Prep Instagram each Wednesday to send out updates on what we're doing and how students can get more involved," said Ford.
Every Thursday in October, CORE will be starting a voter engagement project across the entire Jesuits west province where students can register to do phone and text banking, to talk to unlikely voters, and to make sure people know when and how to vote.
"There will be more actions coming up as the year continues, but really what we're focused on for October is voting, because we know this election is so, so important. Then, starting in November, we'll know more about what the next steps are in terms of public action and racial equity," said Ford.
Getting involved in racial justice "is crucially important," said Royce. "These issues didn't just start now… just because we're seeing a new spark in the movement doesn't mean that they haven't been around for a really long time. Systemic racism is from the beginning and before our country and is in the roots of it. You can't just solve it by putting something up on Instagram and say, 'I did my part!'"
Royce added, "I would stress that it's really important to be aware of what's going on, and we have so much access to tools to understand what's going on, so it's such a shame not to. Look for other opportunities to be involved because there's a civil rights movement that's going on in our generation."
"In our private school, our predominantly white institution– it's really important to understand the racial biases our school and school culture holds and try to break those down when it's an issue that's been going on for a long time," urged Kramer.
"Join!" expressed Romero on CORE. "It really is what you make of it. Some members are very involved and active, and others are fine with listening and observing. Just learning more about important and relevant issues like racial discrimination can really change your outlook and make you a more informed citizen."
"You can totally just join one Zoom meeting and see how it is, encourage your friends to join… it's so fun," says Killalea. "Everyone's welcome."
Students looking to join CORE should contact Ms. Ford, [email protected].
To learn more about the Jesuits West CORE initiative, click here: www.jesuitswestcore.org.
To join leaders from across Jesuits West to call, text, and message people to help ensure they have what they need to vote, click here: https://docs.google.com/forms/d/e/1FAIpQLSc2s7uSkEoR7WTDgqTHm2zR6b6py7SyYN-qAPOVSJQWw3IFIg/viewform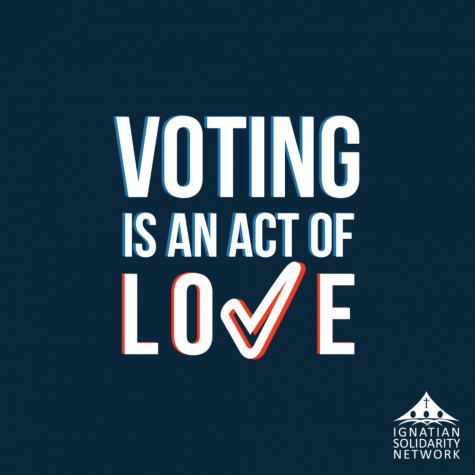 About the Writer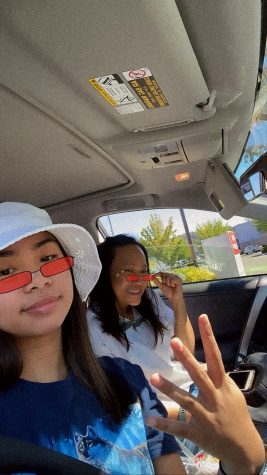 Tia Flores, Online Editor
At a staggering 5' 1 ¾", senior Tia Flores is absolutely thrilled to return for her fourth year on The Panther as co-Online Editor. In her spare time,...