Cool as Ice
Dubicki Pursues Hockey Passion
"I want to play until someone tells me I can't anymore," says Cole Dubicki, a senior at Seattle Prep. Inspired by his father who grew up playing hockey in Toronto, Dubicki began playing the sport at age four. Soon after he "fell in love with the game" and is now turning his passion into a career. Next year he will be playing for the Kenai River Brown Bears, a semi-pro team in the North American Hockey League (NAHL). The team is based in Kenai River, Alaska but travels across the country competing against the other 27 teams in the league.
"I have always loved hockey and it has been my dream to play for as long as I can for the highest level," says Dubicki.
Throughout his fourteen-year hockey career Dubicki has played for a number of teams all contributing to his success. Some include Team Seattle, Seattle Sno-King Thunderbirds, where they won a national championship in North Carolina, and lastly the Everett Silvertips Elite, a high-performance league with teams around the country.
Dubicki was approached by the Kenai River Brown Bears, and signed a tender contract prohibiting him from talking with any other team in the league. Following the untraditional route Dubicki will be taking a "gap year" to join the team and focus on hockey.
"It is possible that I play for them to up to two years as the maximum age you can be in the league is 20. And I would consider doing that for sure." After, Dubicki plans on either continuing his hockey career, through the National Collegiate Athletic Association (NCAA) at Division 1 school or going directly to college. "I am in no rush to go to school immediately because I have the rest of my life to work and study, but while I can play, I would like to do that."
About the Writer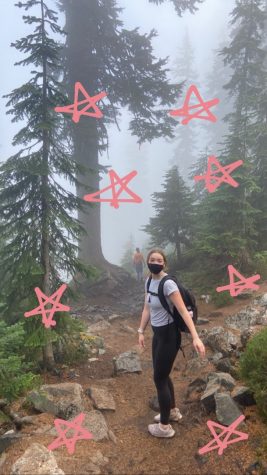 Tessa Zink, Editor in Chief
Tessa Zink is a senior at Seattle Prep and thrilled to be Co Editor-In-Chief on The Panther. She loves rainy days, getting breakfast with her friends,...