A Day in the Life of Quarantine
There is no doubt, the world has been flipped upside down because of coronavirus. Little to nothing is the same as it was three months ago. The Shelter in Place order issued by Governor Jay Inslee forced people to quarantine and change their daily routines. This time has provided a unique opportunity for people to find relaxation, or simply catch up on things they may never get the chance to do. Some Prep students managed to keep a somewhat similar daily routine, minus social activity, while others spend their days asleep and their nights awake. 
Miles Trius '23 reflected on his new quarantine life and when asked what has changed from his normal routine, he responded sarcastically with "Not much, except pretty much everything."
Trius' day, mostly consisting of work, eating and exercising, revolves around the work assigned for Digital Learning Days (DLD). He said "I start whenever I see it, and consists of about 30 minutes of work, and 2 hours of overall time spent on the assignments."
Trius keeps himself motivated by working towards breakfast; "I like to wake up and get to work right away without eating food, so the quicker I finish my work, the sooner I can eat." It seems as though, the only thing that has remained somewhat the same throughout quarantine is breakfast, lunch, and dinner. 
Maragret Felton '21 explained that her average day in quarantine life begins at 8. After she eats breakfast and pours herself a cup of coffee, she gets to work on her DLD. Usually she finishes her DLD work around noon and then she has a lot of free time to do things she normally wouldn't have time for, such as reading for fun instead of school.
Felton enjoys reading her book in the sunshine after she finishes her DLD work. Another thing she has especially come to appreciate is baking. Felton described that her "sugar addiction" got her interested in baking. She came up with the idea to start delivering cookies to people all across Seattle. She described, "I wanted to do something to stay connected to people and I had so much left over and couldn't possibly eat it all."
Felton explained why her love for baking, specifically for others has become such a fun hobby for her over quarantine: "What I like about baking for others is that it is an easy thing that I can do to bring others a little bit of happiness in this stressful time. It's also a good way for me to stay busy and do something other than watch TV. Plus, it's kind of hard to describe but it's sort of like a peaceful time for me to just bake and think."
Jayce Woodward '22 has been extra active during quarantine trying out all sorts of new activities. Woodward has kept herself busy baking, doing puzzles, spending time with family, going on walks, and even tie-dying. She has also discovered an interesting new hobby; "My favorite thing that I have done in quarantine would be penny boarding with my brother at the beach and through cool parks (6 feet apart, of course)."
Quarantine has given rise to two, very different, categories of people: the motivated and the couch potatoes; however, Prep students seem to be on the more motivated side! No matter the group, neither can deny their life has changed since quarantine. It has given people a chance to get creative and find ways to keep their lives interesting, while also providing time to relax and enjoy the extra free time they wouldn't normally have. 
About the Writers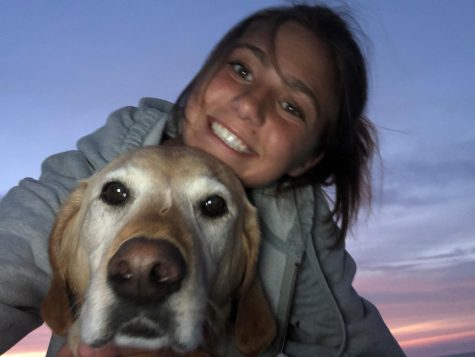 Addie Roza, Staff Writer
Hi, I am Adeline Roza! I am a junior and this is my first year on Seattle Prep Journalism. I have three older sisters, and somehow, we all went to different...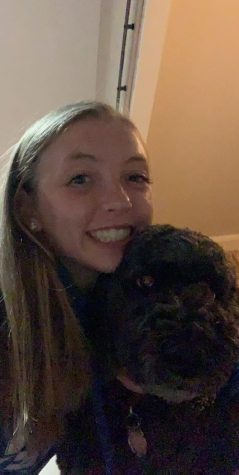 Olivia Manning, Staff Writer
Hi, my name is Olivia Manning and I am a senior here at Seattle Prep. I was freelance writer for the newspaper sophomore year and I am excited for my second...