The Return of Digital Learning Days
Last school year, Seattle Prep introduced Digital Learning Days, a schoolwide program for snow days where students complete and turn in homework online each day that school is cancelled because of snow. With winter weather approaching, many students and faculty members are wondering if Digital Learning Days will be making a comeback this year.
The idea of Digital Learning Days came into practice when the administration was faced with the task of keeping school on track through several consecutive snow days. Unless they did something, the administration could have been forced to add on extra days at the end of the school year to make up for the missed school days. Luckily, working closely with several other schools in Seattle and elsewhere, Prep was able to institute the Digital Learning Day program on the fly.
The new change brought strong feelings from the Prep community. Many students feel that the Digital Learning Days take away their important childhood experience of snow days by keeping them glued to their computers for hours on end. "Snow is rare in Seattle and I feel that we should be able to experience the winter magic instead of staying inside and working," said sophomore Flore Bindel.
As with any new change, there is a trial and error period. Many students felt that the amount of Digital Learning Day homework assigned last year was unmanageable. This is understandable considering it was the first year with Digital learning Days and it was difficult for teachers to gage how much work to assign. Sophomore Audra Hanlon said, "I had just as much work [as on school days], but the work could be confusing since there wasn't a teacher to explain it."
Although the thought of doing homework on their days off is repulsive to students, many view it as more of a necessary evil than a pointless punishment. Senior Emily Petro pointed out that the Digital Learning Days were useful because they kept AP classes on track and "there is little time to waste in those classes even without snow days."
Mrs. Kheriaty also pointed out one of the advantages of Digital Learning Days, stating that "they allow us to continue the momentum of learning despite being away from school for inclement weather or other unexpected closures."
Looking ahead to potential snow days to come, students also offered some useful tips for what they are planning to do differently this year to stay on top of Digital Learning Day work. Being proactive, managing time well and communicating with teachers were all things that students said were essential to being successful on Digital Learning Days. "I would recommend making sure you talk to teachers to get a clear understanding of what the expectations are and communicate with classmates to help one another understand the material," said junior Larson Cronk.
With snowy weather on the way and many winter months ahead, it is likely Seattle Prep has not seen the last of its Digital Learning Days.
About the Writer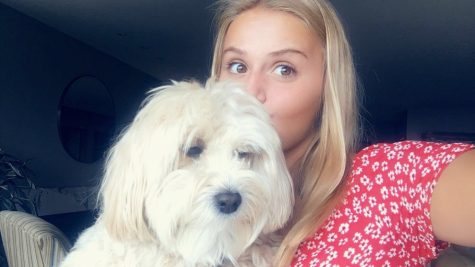 Cara Weigand, Staff Writer
Cara Weigand is a senior at Seattle Preparatory School and has been a member of the Panther staff since junior year. She enjoys experimenting with different...