Road to Recovery: From the trampoline to the ER
"It was a trick I've done multiple times, but I had a bad take off." Peter Landerholm '21 was at a summer camp in Reno, California when he was sent to the ER. He lost his balance while performing a quadruple backflip and landed on his neck. He broke his C4 and C5 vertebrae along with suffering from an incomplete spinal cord injury.
"I heard a bunch of cracks, and I was stuck on the trampoline." He was immediately sent to a hospital in Reno and spent two weeks there before returning to Seattle for rehab. "It was the uttermost terrifying experience of my life."
Landerholm is well-known throughout the school and on his Instagram account for his acrobatic tricks on trampolines. His affinity for gymnastics started at a young age. His sister Mackenzie Landerholm '19 can confirm this. "We started parkour together when we were young. I quit and he kept on going. He excelled at each; he was at the level of guys 10 years older than him. He competed nationally and was at the top of the pack."
Right after the accident, Mackenzie immediately flew down to Reno to visit him. "The first few days, all my effort was put into not crying in front of him, but as the days went on  I could help (him) more." For Peter, the most positive aspects of recovery have been seeing small, daily improvements and the support of his friends and family.
When asked if there was any personal growth from this accident, Peter claims that he "realized how fragile bodies are and how thankful (he is) for being young…I have sprained my ankle a lot, messed up my lower back, popped my hip out of place, landed on my back before and have it sore but never like this."
Currently, Peter is working hard to regain his arm strength and mobility along with letting his spine and neck heal. He does physical therapy twice a week at Seattle Children's hospital and at home for the next few months. His sister would like for him to recover safely also. "My main goal for him is to be happy just like any other kid. I want him to enjoy life and have fun. I don't want his disability to get in the way of any goal he sets for himself, and I'm sure it won't."
About the Writer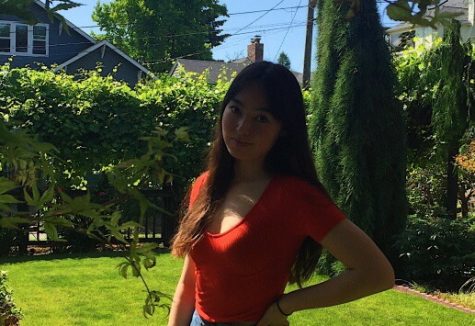 Kelly McGarry, Staff Writer
Kelly is a senior and this is her second year as a staff writer for the Prep Panther. She has a serious pigeon phobia. Her favorite movie is 'Eternal...