Spring Sports Send it to State
This year's spring sports season has been one of highs and lows, yet Prep athletics continue to prosper through the ideals of strength, unity, and dedication. These teams, despite a variety of records, continue to bring forth the energy that make Prep athletics so special.
This year's boys lacrosse season has seemingly been less successful than last year's, currently riding into playoffs as the 3rd seed. However, the future doesn't appear so grim as senior Jack Nelsons says, "We just need to keep our heads right and we'll go far."
They head into the playoffs off with a win against, the now 2nd seed, Lake- side to play Gonzaga Prep. While statistics show Seattle Prep should come away from this game far in the lead, it's a game that demands focus and attention due to the in- credibly high stakes. In the event that Prep wins that game, they will face Lakeside in the semifinals. This season Seattle Prep is 1-1 against this powerhouse of a team. As a constantly evolving team and riding their win
against Lakeside last week, this will be a game to see. In the case that that game is won, they will head to the State Champion- ship where that will likely play O'Dea, the 1st seed. This run will be an exciting one to watch and one filled with potential to beat the odds and succeed.
Girls lacrosse on the other hand had an incredible season heading into play- offs 9-1-1 only to fall short to Ballard in the first round of playoffs. Despite the early loss in the state tournament, their season is one of great achievement as Mimi Parent '19 reports "the loss was heartbreaking, but it doesn't take anything away from the truly amazing season we shared together."
One of their wins comes from the game against Holy Names, a team that beat them last year. The stand resulted in an 18- 11 win for Seattle Prep. This team is not at its peak, however. Molly Moffitt '21 shows the team will continue to have a bright future rising as a junior next year and dominating turnovers, having even achieved a state ranking. Lauren Day '20, like her brother Ryan Day '20 on the boys lacrosse team, leads the team in won draws. The Day twins are taking Prep lacrosse by storm winning possessions that allow for the teams to dominate on offense.
Aisha Watt '19, Ben de la Cruz '19, Eli Dever '19, Grace Jordan '19, and Hana Nakata '19 took to Districts for track. Aisha Watt is a stand-out athlete winning the WAC 101 Awards for her performance as a track athlete and continuing to compete as a track athlete at San Diego State University next year.
Baseball has had a less successful season as a whole, but it should not diminish the accomplishments of the individuals on the team, specifically the seniors. Ryan Shimizu '19, Dylon Alindogan '19, and Mark McClean '19 were three of the starters and Jack Moffitt '19 is headed to Gonzaga to pitch in collegiate athletics. They did have an amazing win against Roosevelt and had a close loss to Eastside Catholic who is now off to state. Seattle Prep baseball has a bright future with pitcher Kevin Brinton '20 and the rest of the underclassmen who will be leading the
team as juniors and seniors next year.
The tennis team has done well for itself as well, winning metros as a team, Maria Phillip '19 and Ella Anderson '21 got 2nd in metros doubles, and Maya Summers '20 and Andrea Shaw '19 got 4th in metros. Senior Alex Blattner got 3rd in metro and is in the midst of districts and working on qualifying for state. Unfortunately for these seniors, going to state will be bitter sweet as it will conflict with their graduation, taking them away from the rest of their class. How- ever, they will all be in the thoughts of the seniors as they walk across the stage.
Sisterhood: the theme of the year for the softball team as they focused this year on team building. There was a single varsity team with a whopping total of 19 players. Led by dominating seniors Kate Leahy '19, Grace Behrman '19, and Alex Baker '19, the softball team has shown they have the potential to be great. In fact, Emma Nisbet '22 has
already won Panther of the Week as a freshman.
Despite this season coming to a close, Prep athletics continues to focus on building their teams and designing them- selves for success. Many of the underclass- men have been able to show themselves as standout athletes under the leadership of the upperclassmen. Panther athletics will continue to roar with pride as our many of our teams head to state.
About the Writer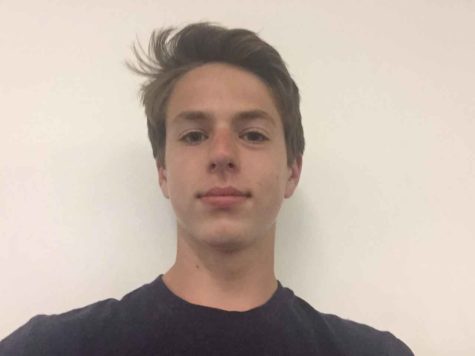 Myles Nowak, Sports Editor
Myles Nowak is a junior writer for the Prep Panther. It is his second year and he can't wait to see what this year has in store. Myles plays golf in...