Colin Gale: Dual Sport Superstar
Come this September, when the leaves turn deep shades of red yellow and orange and when kids start back at school, the most important fall event begins as well, the college football season. On August 7, 2019 division II Simon Frasier will face off against division I (FCS) Portland State in a game without much national coverage. However, the future alumni class of 2019 and many of the Seattle Prep Staff, coaches, and football players, will have their eyes on this game. It is not for the respective National title implications for either of the schools, but because of Collin Gale '19 who will be taking his athletic talents to Simon Frasier University in Canada.
Gale found his passion for football the summer of his Junior year, after being hounded by Coach Maul and fellow classmate Mark Mclean '19 for the better half of a year to give football a shot. At first Gale's early feelings on football were mixed. He unsure of how he much he liked the sport, but after team camp in the summer Gale fell in love with the sport. He loved the culture of the game, the respect, the team, the coaches, and how much more cerebral of a sport it is than it is often given credit for. That year Gale recorded 20 receptions for 342 yards and five touchdowns for the Panther offense. As the season winded down Gale began to gain interest from college coaches for both his football and basketball talents. On the basketball court Gale was awarded an Honorable Mention by the Metro League for his play during his junior year basketball season. Coaches from division III schools began recruiting Gale for basketball or football, and sometimes both. He also had interest from the only NCAA school in Canada, Simon Frasier University.
Simon Frasier (or SFU), is a division II school in the beautiful British Columbia, which is seeing a massive turnaround in their football program. Prior to last year, SFU had not won a game since the 2014 season, but things are changing up in BC. In 2018 the SFU athletic department put more money into all of their sports and hired Coach Thomas Ford to lead their football program. Under Ford's direction, the Clansman have not only broken their losing streak, but they are playing a lot of top 25 teams closer then they have before. The new funding will also be used to create a new, weight lifting facility, football stadium, equipment, and uniforms. This new funding has also been used to boost SFU's recruiting efforts which they have used to get recruits from across the Pacific Northwest. The commitment for the school to athletics and the opportunity to play football at the next level was what finally drove home Gale's decision to sign with SFU.
Gale gives a lot of credit for his football achievements to Coach Maul. Gale credits Coach Maul and his program for a lot of the maturity, respect, and leadership qualities that have been instilled in him. Gale recommends that everyone looking to challenge themselves to get stronger, physically and mentally, join the Panther football team: "If you are looking for something to do after school and are looking for a sport to excel in and you want to become a leader and want to mature, you have to play for him. He's an incredible coach and the other coaches are great, he teaches you the basics of leadership and respect to help you become a man."
About the Writer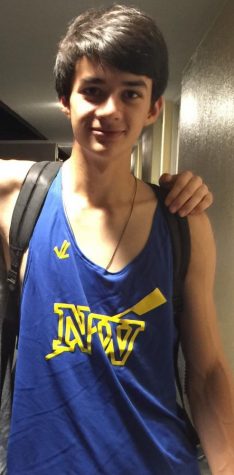 Noah Pingul, Staff Writer
Noah Pingul is a senior at Settle Prep and this is his second year as a staff writer for the Panther. Outside of school Noah rows for the Pocock Rowing...