Panther Staff Wins Awards at State Contest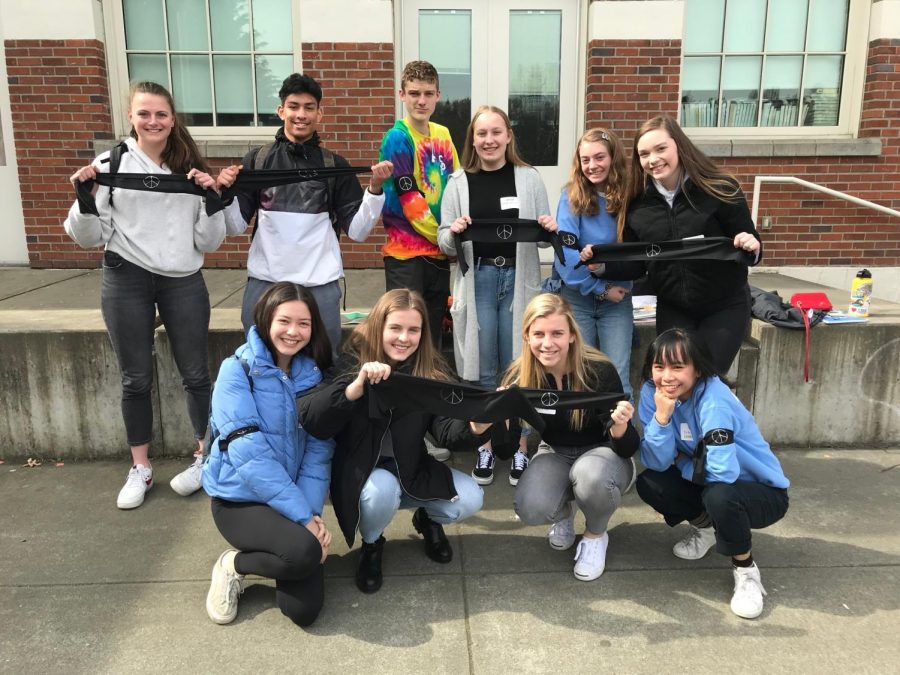 On Saturday, March 16, 2019, members of the Seattle Prep Panther Journalism Program went to the Washington Journalism Education Association State Conference and Contest at Cleveland High School. Several students competed in a series of contests that tested their skills as journalists in real-world settings. Several students won awards and all represented the school well:
-Tessa Zink-Honorable Mention in News Writing
-Sophie Jurion-Honorable Mention in Newspaper Layout
-Walid Cruz-Vanegas-Excellent rating in Sports Feature Writing
-Danica Dytioco-Excellent rating for the Seattle Prep Panther Pawdcast
-Lauren Day-Superior rating for Editorial Writing
-Moses Kent-Superior rating for Editorial Cartooning
Day and Kent were the only students in their categories to earn the Superior rating. It is the journalism equivalent of winning State in those categories. This is the second year that Kent has won that award.
The students also attended workshop sessions from professionals in the industry and attended a keynote speech by John Tinker of the landmark First Amendment Supreme Court decision Tinker v. Des Moines.