Olympic Week Brings Back Favorites, Adds New Competitions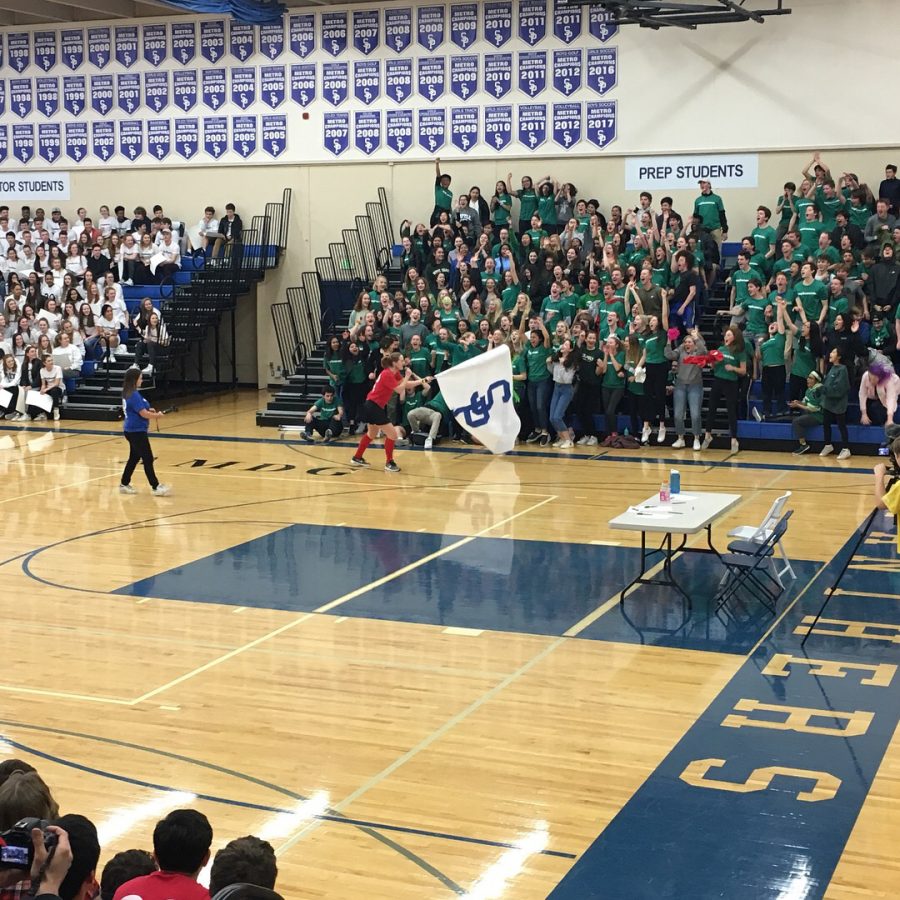 As March approaches, so do many Seattle Prep traditions; Spring sports schedule, Ash Wednesday Mass, St. Stanislaus Kostka Day, and most importantly Olympic week. The ultimate display of skill, strength, smarts, and cup stacking to see who will place second to the senior class, the champions of 2019 Olympic week. However, there have been some changes to this annual competitive event that are worth noting.
              Due to its huge release and its popularity Prep wide, Super Smash Bros Ultimate will replace Mario Kart 8 as the video game of these Olympic games. Another event that sadly will be retired from the Seattle Prep games is Human Foosball. Human Foosball was a popular and well-beloved game that was even the subject of the Picture-Perfect winning photo back in 2017, however, it had its problems. The games themselves often took too long, many people slipped, and when it rained it became more like water polo on strings than the Human Foosball we have grown to love. Although another event is retired, one Olympic Week event comes out of retirement and another two more are created.
              Cup stacking makes its return after being removed from the Olympic program several years ago. The reason for this removal was because of a Seattle Prep student who was a nationally ranked cup stacker. The Associated Student Body decided it was best not to run this event just for it to be an automatic 200 points for the collegio he was in. However, since that student has moved on to greener pastures, the ASB has made the decision to put Cup Stacking back into the program.
The last two new events added to this Seattle Prep Olympiad will be the Rubik's Cube event and Panther Project. The Rubik's Cube event will use a form of 'Speed Cubes' that are Rubik's Cubes that can be turned and moved much quicker than an average Rubik's Cube. The athletes will be timed on how quickly they can solve the cube, with the quickest time being the winner. The last new event added will be Panther Project. Panther Project is another artistic competition where each student team (one to four students) will be given cut outs of a panther that they have to assemble into a three-dimensional panther, then the team must decorate the assembled panther. This event has the option to 6be done during lunch or taken home to be worked on. This is the first Olympic Week event that can be done from the comfort of one's home. The Panther Project will be completed by Friday and judged by the art department on quality and creativity.
This competitive test of fortitude, athleticism, and gaming will be bookmarked by the changes in the event program, but it will be remembered because of the students who participated in it. This Olympic Week is shaping up to be something special.
About the Contributors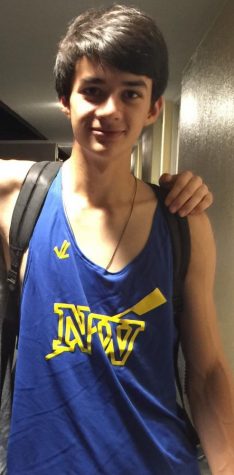 Noah Pingul, Staff Writer
Noah Pingul is a senior at Settle Prep and this is his second year as a staff writer for the Panther. Outside of school Noah rows for the Pocock Rowing...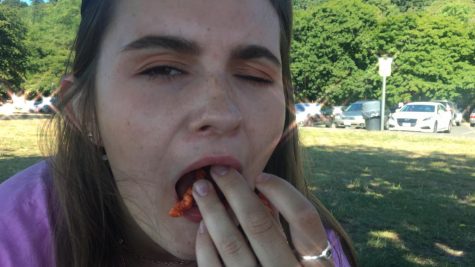 Abby Arthur, Photo Editor
Abby Arthur is a senior this year and this is her third year on The Panther staff and second year as an editor.  Not many know this about her, but she...