Seattle Storms It's Way to a Championship
  On September 14, the Storm captured their third title as they swept the Washington Mystics in three games. Finals and regular season MVP Breana Stewart dropped 30 points in the final as the Storm dominated the game 98-82. Sue Bird lead the Storm in her unprecedented 16th season with the Storm as she won her third WNBA title.
              The Storm bullied their way to a league best 26-8 record as they cruised into the playoffs and a number one seed. The first opponent that Storm faced in the postseason was the Phoenix Mercury. The Storm out-shot the Mercury as they took the first two games of the series, however, the Mercury would not have their season end quietly. Phoenix smashed Seattle as they routed the Storm 86-66 and then rode this momentum to a two-point win in Phoenix as the series evened 2-2. The series finale would take place in Key Arena as the red-hot Mercury looked to knock out the number one team in the regular season. The Mercury took the early lead in the first half, but the Storm roared back and in the fourth quarter Sue Bird caught fire. The veteran Sue Bird scored 14 of 22 points in the final quarter as Seattle walked away from Phoenix 94-84.
              The Storm's opponent in the finals would be the Washington Mystics, a team that had blown out the Storm by 23 less than a month earlier. However, the Storm was a different team than the one that had stepped on the court a month ago. Seattle out played the Mystics winning the series and the championship in clean sweep of the five-game series.
              On the Storm's arrival back in Seattle they were greeted by 6,000+ fans on their championship parade. The team's less than a mile parade ended where their season had begun in Key Arena. The Storm celebrated their third championship in their 20-year history where, fittingly, a rain storm showered the championship city.
About the Writer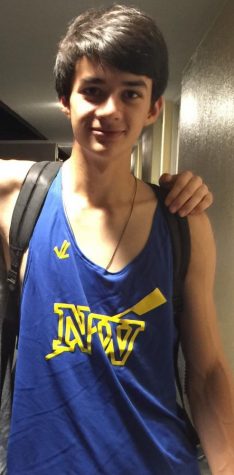 Noah Pingul, Staff Writer
Noah Pingul is a senior at Settle Prep and this is his second year as a staff writer for the Panther. Outside of school Noah rows for the Pocock Rowing...