Panther Pack: A bridge between athletes and student
"I believe that we will win, I believe that we will win!" The cheer erupted over the student section as the football team scored another touchdown. This is a common cheer led by Prep's Panther Pack at football games that encourages students to stand up and show their Panther Pride. The Panther Pack goes out as much as possible, especially on Friday nights, to support their fellow Panthers, rain or shine. From football games to volleyball games, the members of Panther Pack are excited to attend, lead the cheers, and show their school spirit.
As representatives of the school, students wonder whether it is a worthwhile time commitment to join the Panther Pack stacked up against homework and other extracurricular activities. Although, many argue that it requires a lot of time and creativity in order to prepare a script for cheers, make signs and attend as many games as possible. The Pack creates a strong bond between the athletes and student body.
Senior Panther Pack member, Maria Phillip explains, "Joining is a great way to support fellow Panthers, lead others in showing school spirit, and have fun with your friends outside of school work."
Despite the hard work and commitment that Prep brings, students agree that showing school spirit makes all the hard work worthwhile. Sophomore quarterback, Jake Sype, says "It's nice to hear the fans cheering the team and I on. It makes it easier to play harder and have the support that they know you are playing hard. "
As an athlete on the field during the games, Sype welcomes the cheers from the stands and thinks it shows all the Prep spirit. Phillip adds about tennis matches, "I like to see students at the matches supporting me because it shows that they care about us and are proud to support our school."
The Panther Pack encourages all grades to participate in the cheers, not only to show school spirit, but to show the Prep athletes that students are proud to support them. Juniors and seniors can join Panther Pack by submitting an application at the beginning of the year, which is highly recommended by students and staff.
Panther Pack brings out the best in the Prep community, giving non-athletes an active way to participate and connect with their school. Similarly, athletes agree that Panther Pack gives them encouragement to do their best and gives Prep teams the competitive edge to help win games. When asked what Panther Pack shows about the Prep community, Panther Pack moderator, Ms. White says "You are showing that you support your friends and classmates. Prep shows other schools how to support our athletes in a respectful way, by staying positive."
About the Contributors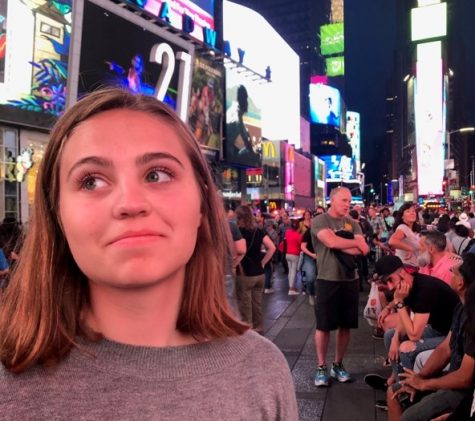 Paige Stanley, Editor in Chief
Paige Stanley is a Senior at Seattle Prep and is very excited to be serving as Co Editor-in-Chief of The Panther this year. This is her third year on the...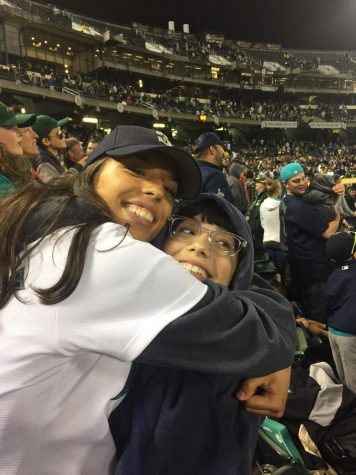 Kate Leahy, Editor in Chief
Kate Leahy is a Senior and Co Editor-in-Chief of the Seattle Prep Panther and is excited to be back for her third and final year. Some of Kates interests...