The Mariners the Definiton of Seattle Sports Heartbreak
Ken Griffey Jr., Edgar Martinez, Joey Cora, Jay Buhner, Ichiro Suzuki… All names that are from the last time the Mariners were in the playoffs, that was 2001, which also happens to be the longest current postseason drought in any of the four major sports in the US ( MLB, NFL, NBA, NHL).
It is no wonder that baseball is not popular among the younger generation – no one likes watching a losing team. But, as loyal Mariner fans watched the Midsummer Classic, they found their team 20 games over .500, ten games up on the A's in the race for the AL's second wildcard spot, and only a handful of games back from first place in the division.
Well, true Mariner fans knew it would not last. Many fans would not even speak of the Mariners' record because they didn't want to jinx the team. Well no words or lack thereof would have saved the M's season. Now as September is coming to a close, the Mariners find themselves almost ten games back of the wildcard and have been all but eliminated from postseason contention.
For the last 17 years, Mariner fans' most frequent baseball saying has not been "Boomstick baby," "Sodo Mojo," or "refuse to lose." But instead, fans have been left uttering to themselves "maybe next year."
It's getting old. The mood around the Mariners might best be summed up by 2020 Will Holmes, who said, "I love my Mariners, but it is hard to watch them constantly lose. Now when a M's game is on and I am driving I don't listen to it on the radio, instead I listen to 92.5 or 93.93."
Other fans have kept the hope and still think that the upcoming seasons will be good ones for Mariner fans.
"I mean, we got close this year, and I really thought we had it. Unfortunately we just did not have enough in the tank to really push forward and win. That happens sometimes and we will be back next year." '21 Andrew Graham said. Only time will tell whether this belief will soon pay off, or if it will be a few years before they begin to win. Win enough, anyway. But the lows make the highs that much higher, right?
As a loyal Mariner fan, I am getting tired of waiting to see my team play in the postseason. Although, the early taste of winning rejuvenated this city's love for the game of baseball while it lasted, which only leaves the loyal fans to hope that one day soon "maybe next year" will turn into "finally, we did it."
About the Writer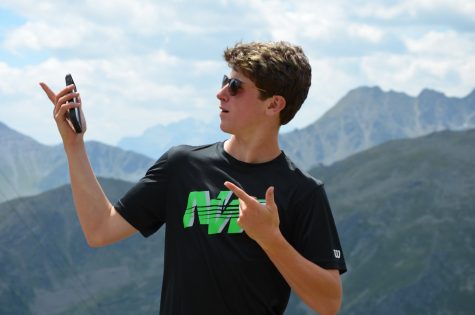 Kellen Carr, Staff Writer
Kellen Carr is a junior at Seattle Prep, and is in his second year on the Panther Staff this year! He plays baseball, basketball, and a little bit of soccer....