Into the Wild
Adventures Await Students in New Outdoors Club
Hang on for a minute...we're trying to find some more stories you might like.
Students are able to express their interests and personal views in many different ways at Seattle Prep, one of the most popular being the clubs. Prep recently had their lunch club fair, where students can sign up to participate with a plethora of fun and creative opportunities. However, this year was different because of the addition of a new club: Outdoors Club.
The Outdoors Club was started by juniors Maya Ghali and Victoria Lange, who came up with the innovative idea before summer of this past school year. They felt the school was lacking a club that got everyone outside and moving, thus resulting in the proposal of the Outdoors Club. They both especially enjoy getting out and being adventurous, and thought that the Prep community could benefit from the addition. After going over the idea with Ms. White, they arrived back to school with the news that students had showed interest in the club and that it was approved with the help of Ms. Young as the faculty leader.
Lange hopes to bring Prep students together in an interactive manner that is different than any other club offered: "I often feel like people in Seattle take the scenery around them for granted so I wanted to give everyone at Prep and opportunity to enjoy it with their friends/classmates."
One of Prep's newest faculty members, Ms. Young, will take part in the club acting as the faculty. Young helped start an outdoors club at her previous school and loved what it did for the community. She came to Prep with the hopes of creating a similar program so that students can "get a taste of what our great state has to offer."
The two student leaders hope to create fun experiences for the future of their club where students can appreciate the outdoors in a multitude of ways like hiking, walking dogs, or doing yoga. Ghali and Lange haven't set the monthly plans yet for the activities because they want to hear ideas from the club members, making sure the interests of everyone are recognized.
Ghali predicts that it will be "very relaxing and a low commitment club" that is "solely focused on enjoying the Pacific Northwest and getting closer as a community."
Lange urges anyone with a stressful schedule to join in on the outdoor activities outside of school hours and "maybe see some cool places you haven't seen before."
Ghali and Lange are very excited to see what the future holds for the club and can't wait to adventure outside with their classmates.
About the Writer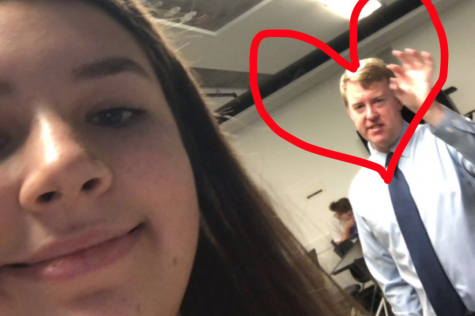 Quinn Losse, Staff Writer
Quinn Losse is a senior at Seattle Prep and this will be her third year on the staff of The Panther. She enjoys long walks on the beach and making mukbangs...