The Best Things Come in Pairs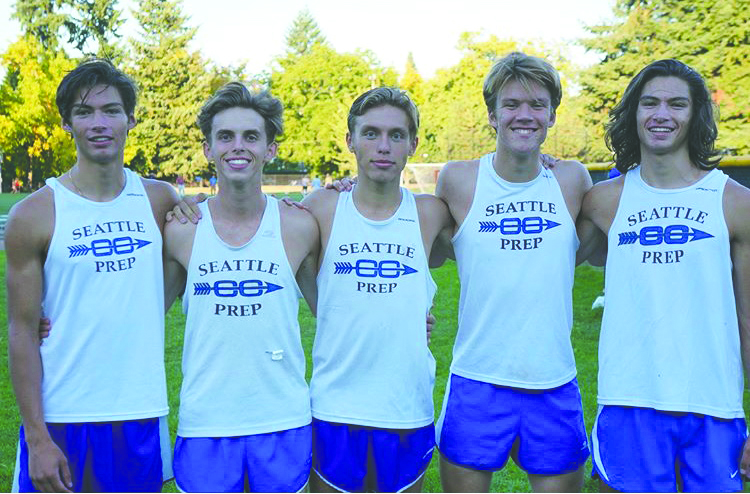 Two sets of 2 twins at 1 college – what are the odds? Both the Brennan brothers and the Sheh brothers have decided to go to Occidental College in California and run for the Men's Cross Country team.
All four of them have done  cross-country since their freshman year and grown close in the process.
Conor Brennan '18 described that his favorite part of running isn't the setting of a personal record or seeing all the work finally pay off (while that is great), but rather "the close team aspect and the companionship of it."
Jamie Brennan '18, his twin brother, says that it is "the bond that is formed though sharing a common goal and hurting with each other and for each other that keeps my love for running at Prep alive."
This bond between teammates is one that exists because of the nature of the sport. Constantly under mental and physical barriers, it is the job of the team to keep ev- eryone going, staying motivated and strong.
Joe Sheh, '18 elaborated on this idea explaining that specifically the bus rides, to and from meets, even while stuck in traffic, are his favorite part of running for Seattle Prep because of the time it allows for the team to spend together.
Conor, Charles, and Joe explain that the coaches play a large part in this community too.
Activities like handing out protein shakes to the athletes after every run, connecting with the
athletes on a per- sonal level, and leading traditions like the retreats to Suncadia have allowed
the coach- es to have a significant impact on the team.
This same idea of closeness and companionship is exciting Conor for college. He is excited to step out of his community here in Seattle and find a new one with his teammates, exploring Los Angeles. Occidental's location,
paired with the opportunity to run, is what led him to choose Occidental. While Jamie and Conor
both chose Occidental, it wasn't fully planned out like that. They wanted to go to the same
college, but it wasn't as though they forced it to happen.
Similarly, just like the Brennans, the Shehs didn't plan it out either. It simply worked out this way. Joe Sheh '18 ex- plains that both Charles and himself "have similar tastes, we applied to a lot of the same places, it
just happened I guess."
Joe Sheh explains his excitement to work with the head coach at Occidental, Robert Bartlett, who himself was an Occidental student in 2002. He earned All- SCIAC honors in the 200  meters, the 400 meters, and both the 400 and 1600-meter relays. Back at Occidental, Bartlett is coaching in his twelfth year and has won cross- country titles for both the men and women's programs.
Being able to work with such a successful coach has Joe Sheh and the other twins excited for what their next four years at Occidental will have to offer. Joe, Charles, Conor and Jamie are all set up for an exciting next four years and their pursuit of a successful collegiate running career. They have the rare opportunity to spend another 4 years together as brothers running on the same team.
About the Writer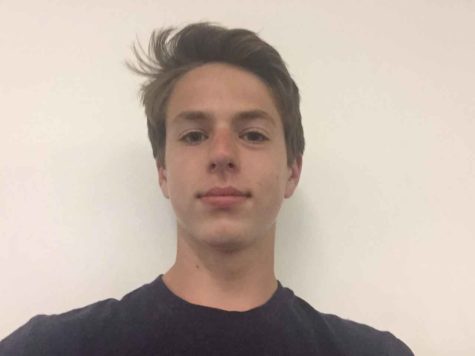 Myles Nowak, Sports Editor
Myles Nowak is a junior writer for the Prep Panther. It is his second year and he can't wait to see what this year has in store. Myles plays golf in...