Senioritis Takes the Senior Class by Storm
Hang on for a minute...we're trying to find some more stories you might like.
Springtime of senior year is full of thoughts of the future, and of course, the notorious disease that is senioritis. Urban Dictionary describes the symptoms as "laziness, an over-excessive wearing of track pants, a lack of studying, and a generally dismissive attitude." This disease has taken the Prep campus by storm, affecting most of the class of '18.
Though many seniors feel the pull of senioritis, some do not even believe that it affects them. Charles Sheh '18, commented, "I don't believe in senioritis." Many seniors feel differently however, and have attributed the disease to their falling grades and excessive procrastination.
Another factor of senioritis is that seniors have a lack of homework in these past few weeks, giving little reason to attend to their books and bags. Bryn Mallon '18, confessed "I haven't taken my backpack out of my car for three weeks." She also stated the only item she removes from her bag is her iPad, "so I can watch Netflix." With the only deadlines for seniors being their AP tests and graduation less than a month away, many do not feel the need to study, or even want to.
Many seniors also choose to enjoy their last few weeks with their friends, instead of doing their homework. Two seniors, who have requested to remain anonymous, "went to the lacrosse senior night game instead of writing my paper." They both ended up celebrating their fellow seniors, but one of the seniors admitted "I started a 2,000-word essay at 8pm." They eventually finished it, but not without feeling the pressure of finishing a paper in one night.
One teacher, Mr. Hendricks, has frequently commented on this disease, saying, "Back in my day we didn't even have senior year. We went to Seattle U instead." Referencing the previous program that Seattle Prep students attended their senior year at the fellow Jesuit college, taking an early departure from the Prep campus.
Senioritis affects all seniors—some more than others—and though there are the unlucky few that get penalized by their lack of motivation, most finish the year looking forward to the one deadline that they are all going to meet—graduation.

About the Writer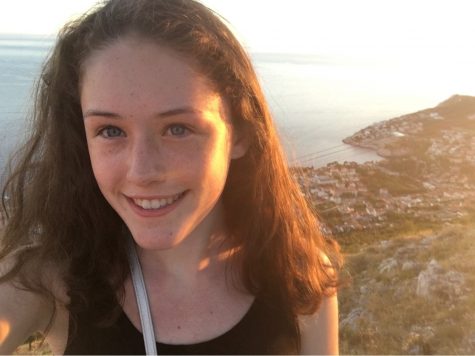 Suzanna Graham, Staff Writer
Suzanna Graham is a sophomore at Seattle Prep and this is her debut year as a newspaper staff member. She enjoys running on Prep's cross-country and...