Intramural Basketball gets Interesting, Intense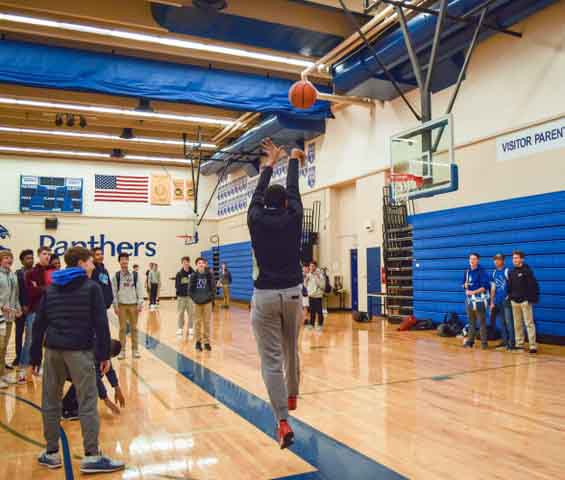 Hang on for a minute...we're trying to find some more stories you might like.
Intramural basketball is quite possibly the most competitive thing that Prep has to offer. Happening at the beginning of lunch on most days, intramural basketball is a place when the prep community can come together as one in a competitive environment. Clark Mcnaul, a forward of the Vanilla Thunder franchise describe the environment as, "Electric, when I'm under those lights around noon on a weekday, the fans make it seem like we are in Madison Square Garden."
      Even with Intramurals bringing the prep Community together does not mean that there are not rivalries on the court. One specific example is the "battle of the titans", the battle between chess club and mock trial. Senior chess player Ethan Mcreynolds calls the game, "The biggest game of the year in my eyes. Every intramural game is big, but that game is our super bowl, even if we destroy them every year. Roll chess!"
    Aside from rivalries, players play for pride, bragging rights, and even a shot at the coveted title which comes with championship t-shirts. No one in recent years can remember an underclassmen team bringing home tr "ship", but sophomore player Nathan "Smitty" Smith believes his team has what it takes to "shock the nation". He said, " Yeah our goal is to definitely take home that coveted title and we believe that we have the talent to do just that. We're hungry to make a name for ourselves in intramural world and even if we don't win it all, we believe we can upset a few upperclassmen teams and make a name for yourself.
     Some would be surprised walking into the gym on a Tuesday lunch and seeing hundreds of people packed watching a bunch of non-basketball players play basketball. Yet day after day the gym is packed right with fans. Sophomore Kate Shigo who doesn't play intramurals describes the appeal of watching as, " Well for me at least it's fun to watch people play a sport that they don't play competitively. Add in that you know most of the people playing, it makes watching the games a pretty good time. Go Vanilla Thunder!"
     Many people would not understand why a bunch of people who usually aren't the best at basketball playing basketball would be so entertaining. People also wouldn't understand Prep in general. But that is what makes Prep so special, whatever they are doing, Prep Kids have fun.

About the Photographer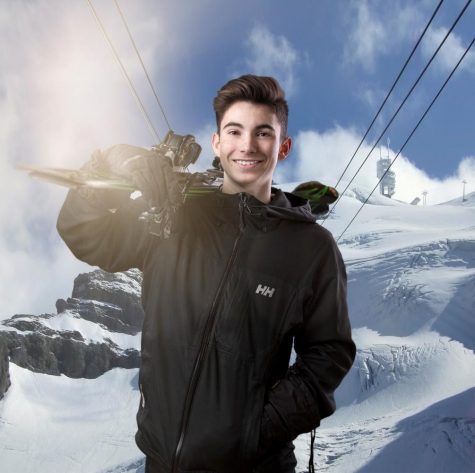 Alex Arce-Torres, Photographer
Alex is a junior at Seattle Prep. This is his second year working as a photo journalist for The Panther and is excited to be part of the staff. Something...