Students Spread Christmas Cheer at Snowflake Lane
Hang on for a minute...we're trying to find some more stories you might like.
Jingle bells, Santa hats, and holiday cheer: Seattle Prep Students are transformed into Santa's helpers. Students from all grades are looking to embrace the holiday spirit while making some Christmas cash to go with it. Ranging from stars in Bellevue's famous Snowflake Lane to Elves at Santa's workshop in Nordstrom, Prep students are finding every possible way to be a part of the long-awaited holiday season.
Despite the cheerful, relaxed disposition that these workers may give off, these jobs are a serious commitment. Grace Behrman '19, a jinglette in Snowflake Lane, described the commitment level of her three hours, seven days a week, one-month job that still excited her every day to go out into the streets of Bellevue and bring Christmas cheer to all the young children who came to watch. In addition to the excitement of dancing and singing for the audience, Behrman '19 described that the bonds formed out of this unique job experience made it all worth it. She explained that the bonds she made have lasted a whole year since the showing of Snowflake Lane a year ago.
Behrman's '19 story was filled with positive, fun-filled experiences of dancing on the streets of Bellevue. However, Orlo Singletary '18 described an unexpected, yet ultimately hilarious incident at Santa Lane at Nordstrom last December. One day as he was working at Santa Lane with Maddie Cecchi '18, a homeless man approached the set-up. He hapazardly began to attempt to break in, and then proceeded to leave his bike in the middle of Santa Lane itself. While initially Cecchi was scared by this strange incident, the situation left  Singletary and Cecchi with a crazy story to tell others.
Both agreed that the best part of the job is working with Santa and hearing the children tell Santa their hopes for what he will leave under the Christmas Tree. The most obscure present requested was from a little girl, about four years old, who asked Santa for a toothbrush: a nice edition to the two front teeth wished for a year before (I'm trying to fit in a joke – definitely need to work on this).
Through these annual jobs, Seattle Prep Students experienced laughs and excitement in activities they had never before experienced. It is a gift that these people are willing to give up their time to help out during this hectic season to bring joy to others. A big thank you to Grace Behrman '19, Orlo Singletary '18, Maddie Cecchi '18, and all other Prep students who have participated in this season of cheer through their jobs at Christmas locations.
About the Writer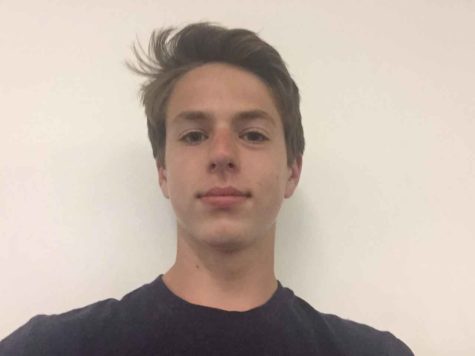 Myles Nowak, Sports Editor
Myles Nowak is a junior writer for the Prep Panther. It is his second year and he can't wait to see what this year has in store. Myles plays golf in...