December Brings Jedis, Circus to Big Screen
Hang on for a minute...we're trying to find some more stories you might like.
Pitch Perfect 3
Genre: Musical Comedy
Release date: December 22
In the third and final movie of this popular series, Pitch Perfect 3 features the reunion of the Barden Bellas as they come to the discovery that there aren't that many job opportunities for acappella singers. The girls decide to participate in one last show, an overseas USO tour. Competing for the first time against groups who don't exclude instruments from their shows, the Bellas will have to work harder than ever to prove their worth.
Star Wars: The Last Jedi
Genre: Sci-fi
Release date: December 15
The epic journey continues in this new part of the continuing saga, as Rey (Daisy Ridley) learns to control the Force and continues the epic with Luke Skywalker (Mark Hamill), Finn (John Boyega), and Poe (Oscar Isaac). Breaking from tradition, this film will start from where the last left off, and is said to be a much darker film than Episode VII. However, the film will still be as action packed and exciting as the previous Episodes.
The Greatest Showman
Genre: Comedy, Drama
Release date: December 20
Inspired by a true story, The Greatest Showman tells the tale of P.T. Barnum who, after being laid off from his previous job, promises his family that he will give them the life they deserve. Barnum starts the Barnum & Bailey circus, gathering talented performers that spark both curiosity and controversy by the public, creating a worldwide sensation. The performers The star-studded cast features Hugh Jackman as P.T. Barnum, Zac Efron, Michelle Williams, Zendaya, and Rebecca Ferguson.
Father Figures
Genre: Comedy
Release date: December 22
This comedy features two brothers who have lived their entire lives with the thought that their father had passed away, and learn on their mother's wedding day that she made up that story to hide the fact that she didn't know who their actual father was. The two brothers decide to go on their own hunt to find their father, taking part in one of the funniest road trips to hit the big screen.

About the Writer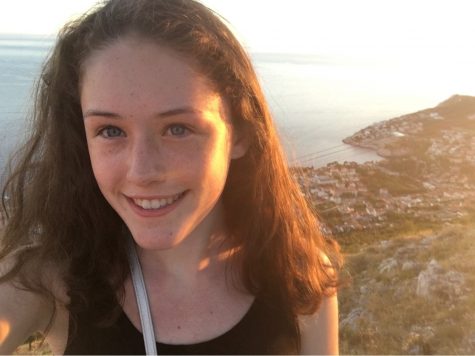 Suzanna Graham, Staff Writer
Suzanna Graham is a sophomore at Seattle Prep and this is her debut year as a newspaper staff member. She enjoys running on Prep's cross-country and...