Seattle Prep Drama Presents: A Pocket Full of Truffles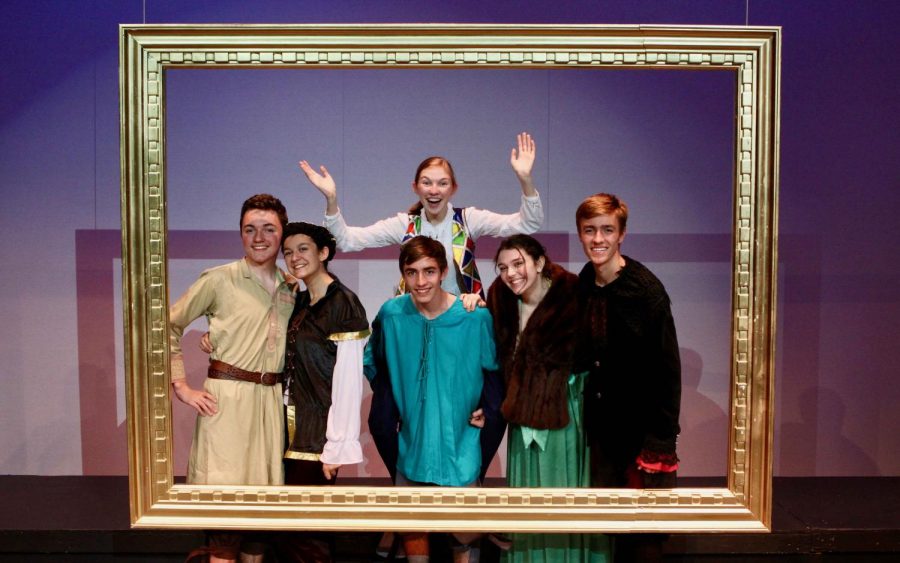 A Brief History of Commedia:
Commedia dell'arte, or comedy of the craft, dates back to 16th century Italy and flourished there until the 18th century. The focus in commedia is on ensemble acting, with every character, no matter how small their part, contributing a unique style and energy to the stage.
These characters were stock characters, with the same personality and movements no matter who or where they were being performed. "A Pocket Full of Truffles" makes use of these stock characters, including Pantalone, a grand but sometimes foolish master played by Joe Stewart '18, and Doctore, an aristocrat who pretends to know everything without knowing anything, played by Henry Hazzard '18.
The idea of commedia has been passed down for hundreds of years, and pieces of it have become part of mainstream culture. Take sit-coms, for example. In sit-coms, just like in commedia, the focus is not on the events of the story, but the journey of the characters, who are often larger than life. "Modern Family" is a beloved comedy with inspiration taken from commedia story lines and characters; Cam and Mitch are the zany servants, playing off each other's antics, and Jay is the stoic and overbearing Capitano.
With all these complexities, the purpose of commedia, and of "A Pocket Full of Truffles," is to make the audience laugh. The cast and creative team of the show have been working extremely hard to create something unique and fun, so be sure not to miss it.
Performances run October 26th through the 28th.
Prep's Take on Commedia:
This year's fall play is like nothing the Theater Program has ever done before. Titled "A Pocket Full of Truffles," the show is a modernized commedia dell'arte, inspired by Italian theater that dates back to the Renaissance.
The show consists of six separate scenarios, rather than one ongoing story, whose common thread is the character Truffles, a servant played by Emma Cooney '18.
In each scenario, Truffles is hired by a new master to serve, and is given some task to complete, sometimes alone, sometimes with the help of her trusty sidekick, Scapino, played by Dominic Ferro '19. Given that Truffles is too often more confident than capable, hilarity ensues. Highlights from the show include the tweedle dum/tweedle dee- esqe Zanni servants played by Remo Aurand '20 and Jonah Cavanaugh '20, damsels in distress played by Annie Bentley '18 and Erin O'Driscoll '18, and a little bit of Shakespeare.
The unique style of the show also involves a unique rehearsal process. Instead of working from a set script, with lines already written, the cast of the show was given summaries of their scenarios, and have been working on writing lines and creating comic bits since the beginning of rehearsals.
O'Driscoll '18 says about the writing process, "It's definitely hard, but I think it makes us more connected and invested with the show. I also think it helps us really trust each other, because we have to be able to connect in a way that we haven't before, and because we are creating something together from the bottom up."
About the Contributor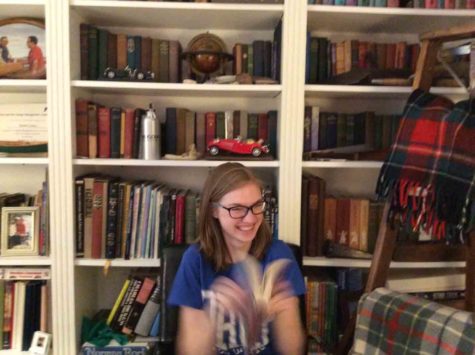 Emma Cooney, Editor in Chief
Emma Cooney (Editor-in-Chief) is super excited to be on staff for her senior year at Seattle Prep. Besides sleeping, she enjoys taking long pensive walks...