WAGA Films Seeks Larger Audience
"WAGA Films is a gateway into a bigger professional film production service," said Will Gardner, one of the two creators behind WAGA Films.
Adam Ambuske '19 and Will Gardner '19 started a film production company called WAGA Films their freshman year at Seattle Prep.  Gardner and Ambuske started the company when they learned they shared a common interest in film production, the pair realized that their complementary talents and approach could combine for a stronger creative process.
Gardner and Ambuske have done multiple videos for school sports teams such as Seattle Prep Swim and Football. However, WAGA Films extends much wider than just the Seattle Prep community, also working on real estate promotional videos and lifestyle films. They have also contracted work with Franz Bakery leading to a trip to Oregon on Franz's private jet.
It can take the partners anywhere from 2 hours to 2 weeks to make a video. Much of the work that goes towards the project takes place after the filming is done. Everyone knows that filmmaking is creative but editing is often overlooked as one of the most artistic parts of production. Editing is a big part of the creative process as well as the content of the films. WAGA Films does both filming and editing ensuring that the quality of the films are consistent. Their favorite video together is their "Best of 2016" video because "it was the first video we did together that highlighted our individual skills" according to Ambuske. 

When asked, Gardner and Ambuske agree if they could film anywhere in the world they would want to film Bali showing a perspective of Bali that people don't see. The video production company of WAGA Films truly embodies both the artistic process and exceptional collaboration of students here at Seattle Prep.
To support the Seattle Prep sophomores go to their Youtube channel  or find them on Instagram @WAGAFilms.
About the Contributors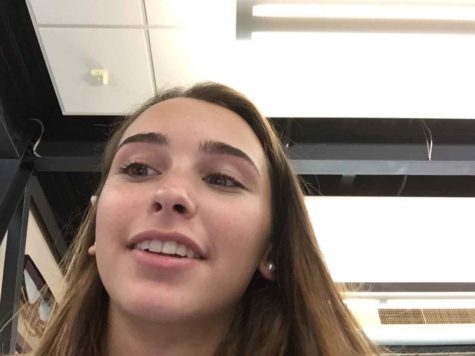 Sophie Piacentini, Staff Writer
Sophie Piacentini is a 5'3 Senior and Xavier Collegio alumni. She is member of the Seattle Prep Volleyball team. She likes piña colada and long walks...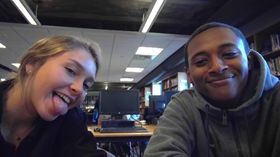 Katarina Conces, Staff Writer
Katarina Conces is a fun, loving and spirited person. Many people get her name wrong, including my Collegio teachers who just learned her name today!!...