Homecoming: It's not all fun and board games
Cards were scattered all over the floor and candy was smudged into the carpet. Finally, we had the gym to ourselves, and that wasn't a good thing. My ears were still ringing from the loud music and as I stood under the blinding lights, I imagined the people who were currently enjoying themselves without a worry in the world somewhere else. As I looked around to see my fellow ASB members groaning as they picked up the Battleship pieces off the floor one by one, I asked myself, "Was it worth it?"
Two months prior to the Homecoming dance, ASB met up in the summer to discuss plans for the dance. As it was my first year on the team, I was very eager to start decorating the school and seeing the excited expressions on my fellow classmates' faces. Finally, it was the week of Homecoming and ASB had decided to meet at school on our day-off to decorate the school. Mikey Lambert '17 had bought some chalk and Joe Stewart '16 had brought Monopoly money and cards.
Throughout the week I received compliments from students and teachers about how amazing the school looked and I had never been more proud of ASB's ability to set the tone of Homecoming through our hard work.
Finally, it was the day I had been waiting for: Homecoming. When I jumped out of bed, I could already see all the hugs and compliments given on each others' outfits followed by a night of terrible singing and dancing. But when the time came, the results were not what I had expected.
I stood with my friends in the middle of the dance floor wondering where everyone could have been. I was disappointed, to say the least, especially in my friends who decided not to attend their last high school Homecoming. I thought that after the unity presented at the Senior Pilgrimage and Homecoming game, our class had finally overcome our differences and was becoming the senior class we had hoped to be since freshman year. But I was wrong.
I felt like it was all my fault as an ASB executive that I did not try hard enough to make the dance more fun.
ASB stayed until midnight stacking the carpet squares and sweeping the floor, but believe it or not, I still enjoyed myself at the dance. Though I was sad that I was not able to experience my last Homecoming with all of my classmates, I had a lot of fun spending it with the freshmen. I knew that as a graduating senior, I had an obligation to make sure the freshman class did not end up like mine.
So with the help of Kyle Hoang '20, I was able to introduce myself to most of the freshmen class and start a dance circle with them.
Though it may be past my control to alter how students feel about Homecoming, I am proud of myself knowing that I did the best I could to make sure that many Seattle Prep students enjoyed Homecoming.
About the Writer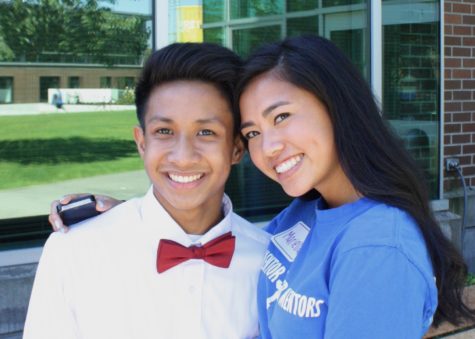 Jeffrey Pelayo, Online Editor
Jeffrey Pelayo is Co-Online Editor-in-Chief along with his bestie, Mikaela Frigillana, and is excited to be slaying his third and last year in newspaper....