Hirst and Reischling: College Soccer and Defending State Title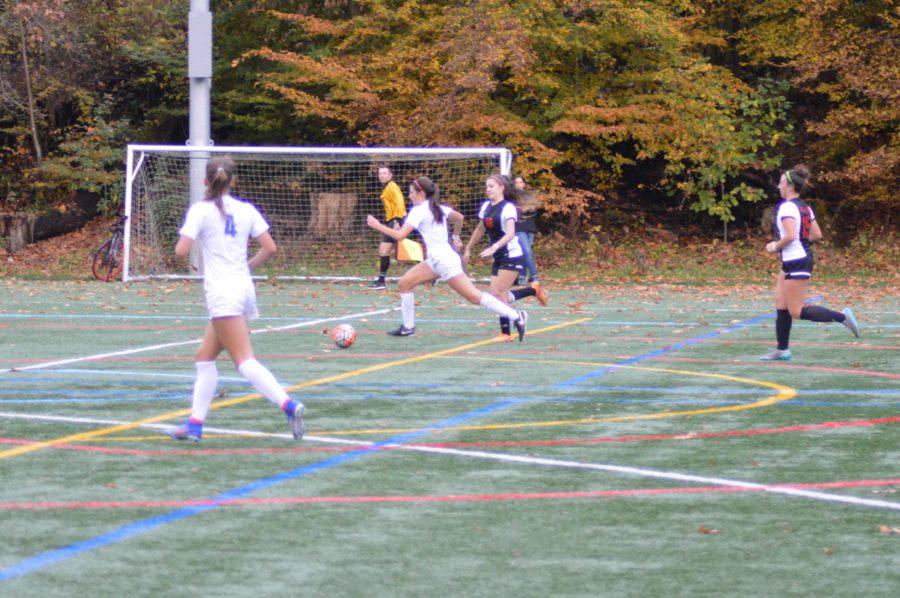 The 2016-2017 Panthers girls soccer team is quite possibly the greatest soccer team to ever play at Prep. The undefeated team is ranked #9 in the nation. No other Prep team has ever been ranked at this elite of a level. Helena Reischling '19 described the sensation, "It feels amazing to be ranked so highly. I'm proud of our team, we work hard for it and deserve this recognition. It feels great to be able to share this experience with my sisters."
Prep has played a few early season games outside of the state of Washington. When they traveled to Sherwood, Oregon they easily defeated top ranked Sherwood High School.
The team is led by D1 bound athletes such as Helena Reischling '19 and Sophie Hirst '18. Reischling committed to the University of Washington this fall and Hirst committed to Boston College last season. Hirst describes the commitment process: "It really changed my outlook on soccer in many ways. One prominent way is now I follow College soccer a lot more since it is in my future. Watching all those games also helps me know what I need to improve on to succeed at the collegiate level."
Reischling on the other hand, described how the commitment has not changed her: "It hasn't changed my outlook, it just makes me work harder and appreciate the sport more. I have always loved soccer and it feels good knowing I'll be able to play the game that I love for at least seven more years."
When asked about their favorite soccer moments, Reischling said: "My favorite soccer moment was winning state last year because I was a freshman and it was really special to be able to go undefeated and create that unbreakable bond of a championship with my teammates. As soon as we won the title, I knew that we needed to work even harder to get back here this year."
The Panthers did go undefeated last year, but had one tie against Holy Names with a score of 1-1. That makes this year even more impressive an undefeated season with no ties. Hirst responded, "This season, my favorite moment was our win on senior night against Blanchet. It was really sad to know it was our last regular season game with our seniors but it also got me really excited about the upcoming playoffs , so that we can win it for them."
Currently, the team is preparing for their playoff games. Reischling described the preparation: "We're just trying to have a really good mentality while making sure that we do not underestimate any opponents."
Although Hirst is currently focused on a state title, she says that her ultimate goal for her soccer career is, "to be invited to play on the full women's national team. Whether it be the Olympics or World Cup it is still very far off from my involvement in youth national team programs so I still have a ways to go and a lot to improve on to get there."
Hirst and Reischling also mentioned how they looked up to their senior leaders last year and how proud they are of them now. They idealize the current collegiate athletes Jalen Woodward '16 and Sam Hiatt '16 and aspire to be at their level of success in the future. Hirst looks forward to joining Hiatt at Boston College saying, "She's a great teammate and great leader. She helped to unify the Prep team last year and I look forward to playing with her at the next level."
Although both players have big futures in front of them, they are focused on finishing this season completely undefeated, claiming yet another state title for Seattle Prep Girls' Soccer.
About the Writer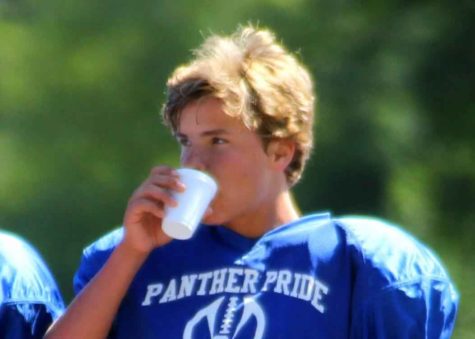 Danny Bowers, Staff Writer
Danny Bowers is a sophomore starting his first year in newspaper as a journalist. His hobbies include playing football and baseball for Seattle Prep....