The Future is Now: Robotics Club Gears up for Competition
Hang on for a minute...we're trying to find some more stories you might like.
The Robotics Club starts off this year rocketing ahead of the other teams in their league. On Saturday October 24th. Prep hosted a get together for robotics clubs from all around Seattle and the team was able to compare their robots to the other teams. Prep was one of the top runners amongst the many robots and promises rough competition for their opponents this year.
Though this was not a formal competition, but a great opportunity for schools to come together, share ideas, and showcase how far they have come with their robots. Each team has been working for the last two months on the programing and building of their robots and will continue developing and improving their robots throughout the season. In each match the robots compete in a game a lot like basketball, where the robots try to shoot the ball into a basket and drive around the court. Sam Hoyt '18 hopes that his team will have a working robot that can "drive around the field, pick up a ball, and shoot a ball."
Having a successful robot requires a team with both programmers, who do the computer programing behind the robots, and designers/builders, who build the parts of the robot, work on making sure it has the necessary pieces, and perfect its ability to shoot and pick up the ball. It takes many months of work to create a robot that can complete these tasks and even longer to perfect their methods.
At the showcase this Saturday Prep Mia Bilick '18 was surprised by how little some of the teams have done, especially compared to her team's robot which is already able to pick up the ball. It will be a competitive year for robotics teams around Seattle, with Prep already charging ahead.
Mr. Scholten, coach of the robotics team, hopes that they will at the least "be in the winning alliance between the top three teams or hopefully even be one of the top three teams."
It will be hard to beat Prep's team this year but Sam Hoit, sophomore, says that learning "how [robotics] works and how to build [robots], as well as working well in groups" are the parts of robotics that really stand out to him, regardless of whether they win or lose.
It will be a few weeks until the finals roll around, but the team's first match is December 4th and 5th where they will take on other schools with their finely tuned robots. All of their hard work designing and programming their robots is going to lead to a successful year for Seattle Prep robotics.

About the Writer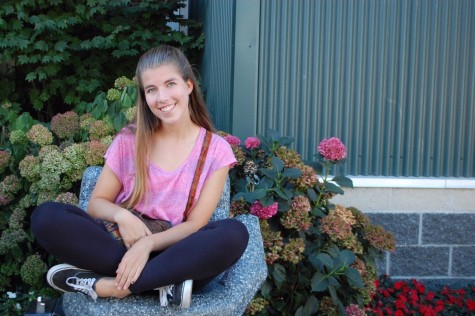 Gianna Patchen, Staff Writer
Gianna Patchen, a Junior, is starting her first year on The Panther and can't wait to learn more about journalism. She enjoys playing soccer and running cross country in the fall and running track in the spring. Reading, writing, and drawing are also some of her favorite pastimes. Her life goal is to travel to...