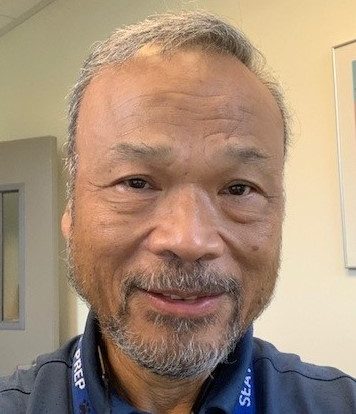 New Faculty Profile: Manny Ovena
What are you teaching/working on at Prep?
Accounts Receivable Accountant & Tuition Assistance Coordinator
Where did you grow up?
Tacoma, WA
What College or University did you attend?
BA in Business Admin. – University of Washington, Masters in Public Admin. – University of Puget Sound
What was the highlight of your summer?
Taking my son, Nikolas to the University of Arizona, Tucson, AZ for his Freshman year.
What was your first job?
After college, Legislative Assistant for King County Council
Do you have any hidden talents?
Carpentry – I do remodeling as a hobby
Where did you go to high school?
Clover Park High School – Lakewood, WA
What career did you want to pursue in high school?
Engineering – but when I graduated from high school, Boeing was going through a big layoff and Engineers were a big part of the unemployment line…..
What preparation of potato are you? (fries, baked, sweet potato, hash, etc.)
Can't see myself as a dish but I am a former Couch Potato
Your intro song if you had a TV show about you?
I've always liked Black Sabbath's Iron Man
What is your favorite word?
Try   – when my kids don't know if they are going to like something – food, activity, sport, event  – I always tell them to give it a try.
If I weren't working at Prep, I'd be…  In Tucson. AZ
This year, I am excited for… School starting up in general.  Hopefully, we will not go back to the COVID online schools.  I'm excited for my 3 kids, one as a freshman at Univ of Ariz, two as freshmen in high school.  I'm excited for my son playing football, wrestling, and baseball in high school, for my daughter playing basketball and softball, and for my college boy experiencing life on his own…..
I have a phobia of…  I have a FOMO when it comes to missing out on family events.
Weird/fun fact: I lost 40 lbs over the COVID-19 break.  I spent the first 6 months as a couch potato and decided to do something about it the next 6 months.
If you were Oprah and could give your entire talk show audience a gift of your choosing, what would it be?
I would give them a Peloton Bike – they look fun but expensive, hard to justify buying one yourself.  I wish Oprah would give me one.