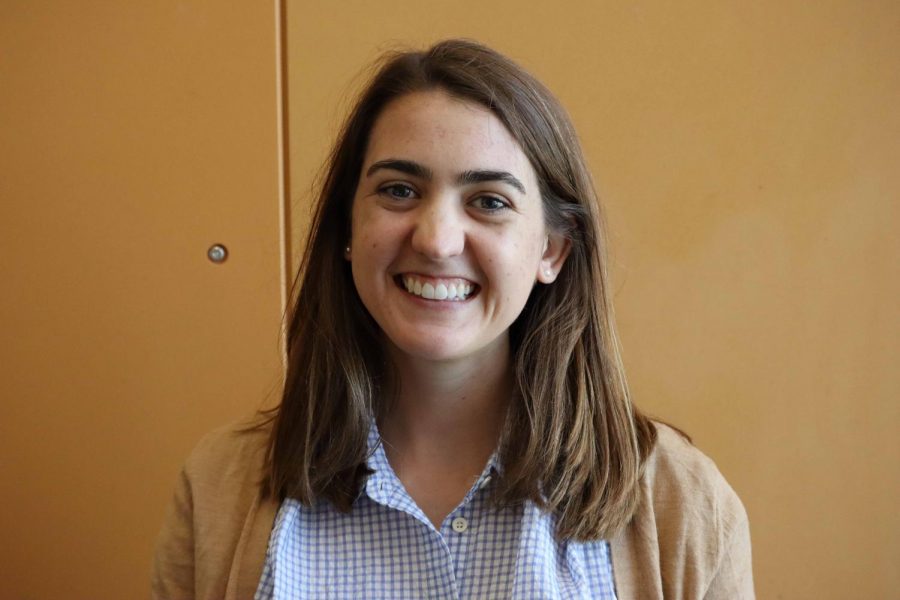 New Faculty Profile: Kate Broadbent
Getting to know Kate Broadbent
Basic Info:
What are you teaching/working on at Prep?
I am the new Community Minister and Theology Teacher. I'll be teaching Faith in Action and Senior Seminar this year.
Where did you grow up?
I grew up just outside of Atlanta, Georgia.
What College or University did you attend?
I attended the University of Notre Dame for both undergrad and grad school.
More About You:
What was the highlight of your summer?
The highlight of my summer was taking a cross country road trip to move to Seattle.  I set foot in 28 states this year!
How did you spend your time during quarantine?
During quarantine, I read a lot of books, attempted to watch all of the Oscar nominated films from the past year, and spent many nights outside around a fire pit with friends.
What was your first job?
My first job was babysitting.
What is your favorite movie or TV show?
My favorite TV show is Veronica Mars.
What is your favorite book?
My favorite book is constantly changing, but it's currently Housekeeping by Marilynne Robinson.
Your High School Experience:
Where did you go to high school?
I went to Marist School in Atlanta, GA.
What was the most popular song during your senior year of high school?
I think We Are Young was technically the most popular song my senior year, but for whatever reason Jumper by the Third Eye Blind was really making a comeback at my high school.
What career did you want to pursue in high school?
In high school, I had no idea what I wanted to do, but I had dreams of living abroad.
Can you remember any slang terms people used when you were in high school?
The term YOLO was coined the year I graduated.
Random:
What is your favorite type of sandwich?
My favorite sandwich is a pesto grilled cheese.
Thoughts on Tik Tok?
I have never been on Tik Tok!
What is a skill that you wish you had?
I wish I could sing or play piano – I love music, but I don't have a lot of natural talent.
Complete the sentence:
I'd love to go back to…
I'd love to go back to France.  I studied abroad there and also spent a summer working in France, but I haven't been back to Europe since college.
I have a phobia of…
I have a fear of bed bugs.  If you've had them, you know.
This year, I am excited for…
This year I am excited to meet you all!  I'm excited for the hope of in person retreats and classes and the opportunities for community and connection that come with that.