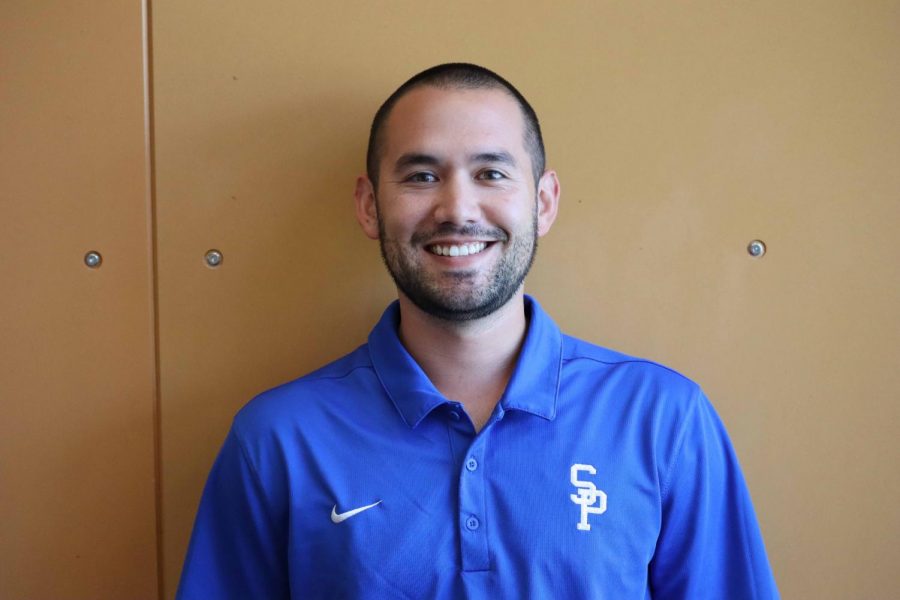 New Faculty Profile: William Liu
What are you teaching/working on at Prep?
Spanish teacher
Director of Our Magis Christian Program
Senior Seminar
Basketball Coach
Where did you grow up?
San Pedro, California; went to high school (Loyola High School) and university there
What was the highlight of your summer?
Got married, delayed one summer due to COVID
How did you spend your time during quarantine?
Board Games (Settlers of Catan, Coup), shows/movies, biking, watching sports
Who do you admire (famous or not famous)?
Grandfather (mom's side), born in Ecuador, big family, gained a worldly view from traveling, appreciated love for travel/new cultures
Are you a hand writer or a typer?
Typer – told he has really good handwriting though
What career did you want to pursue in high school?
Spanish teacher, teaching = bringing cultures from around the world into the classroom, any type of service opportunity
What is some advice you would give to yourself in high school?
Try everything you can, take every opportunity given to you, explore the world as much as possible.
What preparation of potato are you?
French Fry
What is your favorite word?
Corazón
Thoughts on Tik Tok?
Never had it, but the app itself is good–the algorithm gets videos to people that want to see it; doesn't get the type of content
What's a weird fun fact about you?
He is a Korean American that is a Spanish teacher