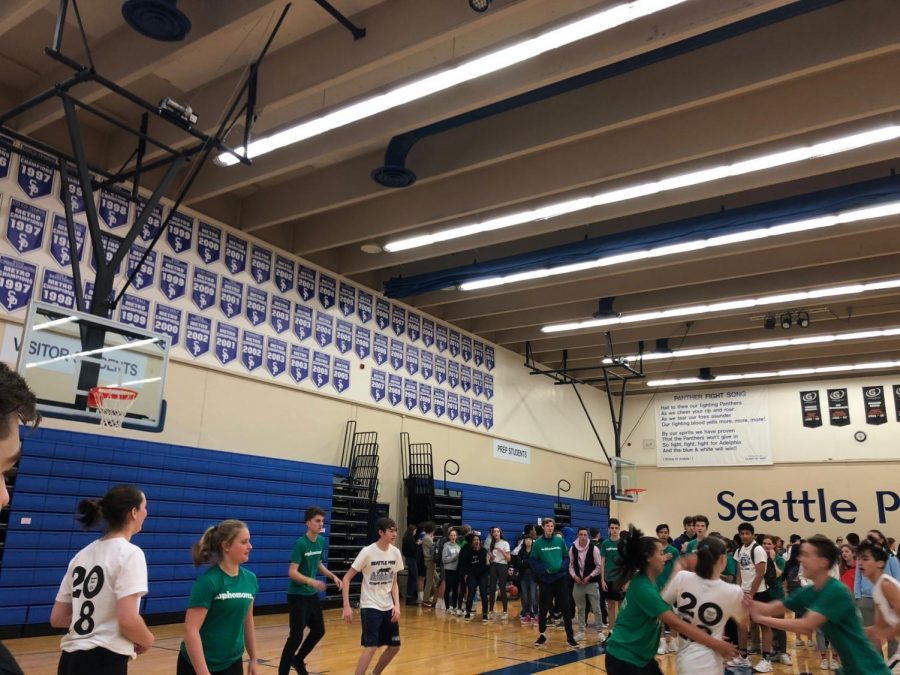 Faculty Owns the Court in Olympic Week Basketball
Olympic Week Basketball was something to see this year. The games were full of heated arguments, killer shots and lots of teamwork.
Sophomore Christian Krueger said that "this year basketball was definitely the best event to play and watch."
A lot of the games were nail biters including the finals. The game was Seniors vs Faculty; a classic final match up. Both the senior and faculty had some close games leading up to the finals but in the end both teams deserved to be in the finals. The final was an intense game where the scores went back and forth and there was no obvious front runner.
The game went into overtime and the faculty took home the win. It was a devastating loss for the seniors but a thrilling win for the faculty. Watch out for the faculty next year because they know how to dominate the basketball court.