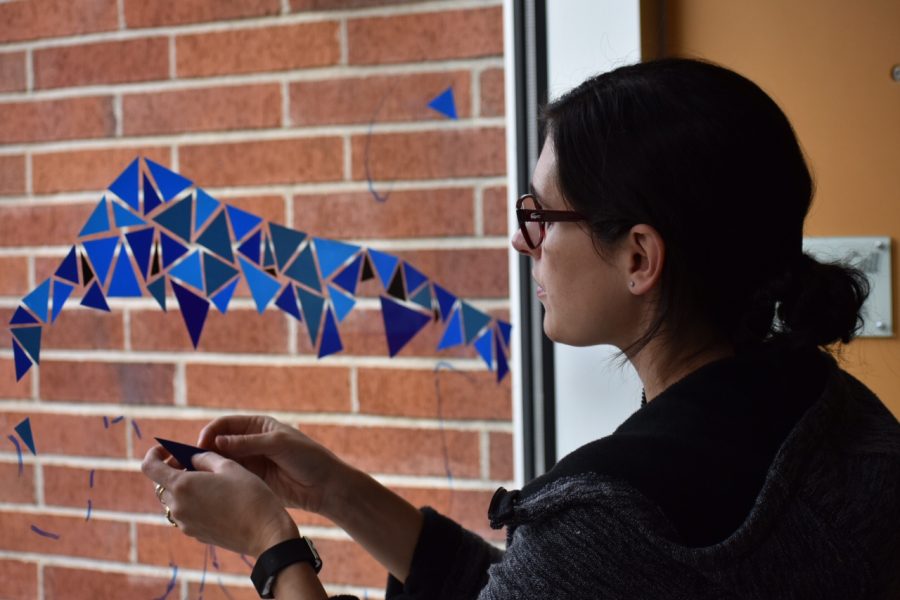 Prep Artists Produce Stunning Animal Pieces
This year's Prepsters competing in the Art Gallery contested to see who could make the best window art. Provided with only a bundle of colorful sticker paper and a window to plaster their designs on, contenders worked tirelessly for five days. Students also had to create a piece under this year's theme of 'animals'. On the final day of Olympic week, many geometric patterns wowed faculty and staff as they walked into McDonnell Hall. This year's creations included an imaginative array of colorful panthers to under the sea scenes.
Contestants were judged on overall presentation, craftsmanship and creativity. Winner were announced during the final assembly, with Marquette Collegio winning 3rd place, Gonzaga Collegio winning 2nd, and the seniors earning 1st place.