Fall Sports Delayed: Washington Students Work to Persuade the Governor
At this time last year, athletes were preparing for gameday with after school practices, but this year, athletes from all over Washington spoke in Olympia in hopes to convince the Governor and WIAA to give them a gameday to prepare for. This year is obviously very different and for many athletes is causing serious disappointment. In early September, Cole Norah, Mount Si High School athlete and a member of the Student Athletes of Washington (SAW) started a petition to maintain a fall sports as usual. It received over 35,000 signatures and soon after, hundreds of Washington athletes took to the streets of Olympia in a "Let Us Play" movement.
The Student Athletes of Washington (SAW), a group of local athletes pursuing a fall sports season, are the brains behind the gathering. After creating a document addressing all the WIAA's concerns about resuming sports by analyzing 40 other school's successful strategies for fall play, and receiving very little response from the WIAA or the Department of Public Health, they went to the capitol in Olympia to give and hear speeches from athletes about the importance of Fall sports to them.
Seattle Prep Senior Jake Sype first clarified that "Let Us Play" was not a "protest", but instead a "gathering of like-minded student athletes – both boys and girls – from multiple different sports. It was a public forum to air our grievances about the postponement of our collective Fall sports' seasons" said Sype.
Aleksandra Martynovich '21 heard about SAW and the Let Us Play gathering through social media and was initially struck by the students' passion toward the cause. She explained how playing fall sports, in her case soccer, is "one way I find stress relief from the overwhelming stresses and tasks that school puts on us. I loved having the time to have a good laugh with my teammates and not have to worry about my homework and tests for a little while."
On top of the social aspect of sports being eliminated, Sype elaborated further on how the college recruiting process has also taken a big hit with the playing restrictions, especially for him. While he confirmed his gratitude for his current college offers, he was still hoping for a senior season to improve as a teammate and a player. The rescheduling of football to the Spring season is only "a minor consolation – the last deadline for National Signing Day for Student-Athletes will take place before the season even begins."
Fellow Senior, Maggie Green, understands the delicacy of the situation and where the WIAA's decision on Fall sports is coming from. While she may not be involved in recruitment herself, Green sympathizes with the players that have been hit hard with this reality of no final season to improve. She "hopes most coaches are understanding of the circumstances" for players who have more on the line.
In terms of recruiting, Sype is watching the small window of time close for fall plans to change. He is hoping the effort and research the SAW put in will cause action to be taken soon enough. In terms of his teammates, Sype added that he's "grateful that we even get a Spring season. Things could be worse. Not being able to play my final year with my brothers who I've made some un-breakable bonds with the past three years would be devastating."
Green, Martynovich, and Prep Athletic Director, Sam Reed, expressed pride in the students, including Sype, who were passionate enough to stand up for what they believe in. Reed wanted to make it very clear that, "myself and all of your Program Heads are working our tails off to come up with ways to keep Prep student-athletes engaged and in shape. We want this for you so bad, and we think we can do this safely and within the rules so that we can all make the best of this crazy-difficult situation!"
About the Writer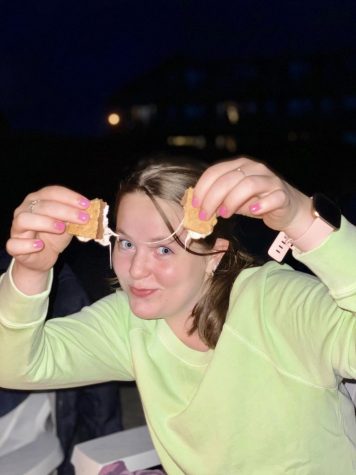 Natalie Nowak, Online Editor
My name is Natalie Nowak and if we weren't in the midst of online school you could find me running in group 3 of the cross country team or playing on...