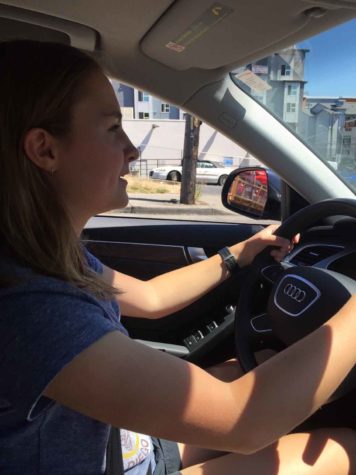 Mimi Parent is a senior at Seattle Prep and has been on the Seattle Prep Panther staff for three years. In her free time, Mimi enjoys listening to music, 
driving with all the windows rolled down
, and going to 
Alki
 with her friends. 
Her favorite quote is as follows: "
Sometimes I'll start a sentence
 and I don't even know where it's going. I just hope I find it along the way." -Michael Scott. This sums up her writing technique. 
Mimi Parent, Staff Writer
Mar 07, 2019

College Applications: Unity in Pain

(Story)

Nov 08, 2018

Addiction Behind Bars

(Story)

May 17, 2017

Outgoing Seniors Offer Underclassmen Advice

(Story)

Mar 08, 2017

Olympic Week 2017

(Story)

Mar 06, 2017

Local Up and Coming Artists

(Story)

Feb 22, 2017

Ignite Goes Online

(Story)

Nov 02, 2016
Aug 26, 2016

Meet Seattle Prep New Faculty and Staff 2016-2017

(Story)

Mar 17, 2016

Olympic Week 2016 Feature

(Story)

Mar 01, 2016

Prep Crew Team Mixes Experience with Youth in Inaugural Season

(Story)

Dec 24, 2015

Students, Faculty Recognize Importance of Small Acts of Kindness

(Story)

Nov 02, 2015

Panther of the Week Awards Excellence in Athletics

(Story)

Oct 19, 2015

Freshmen Seek to Compete at Varsity Level

(Story)